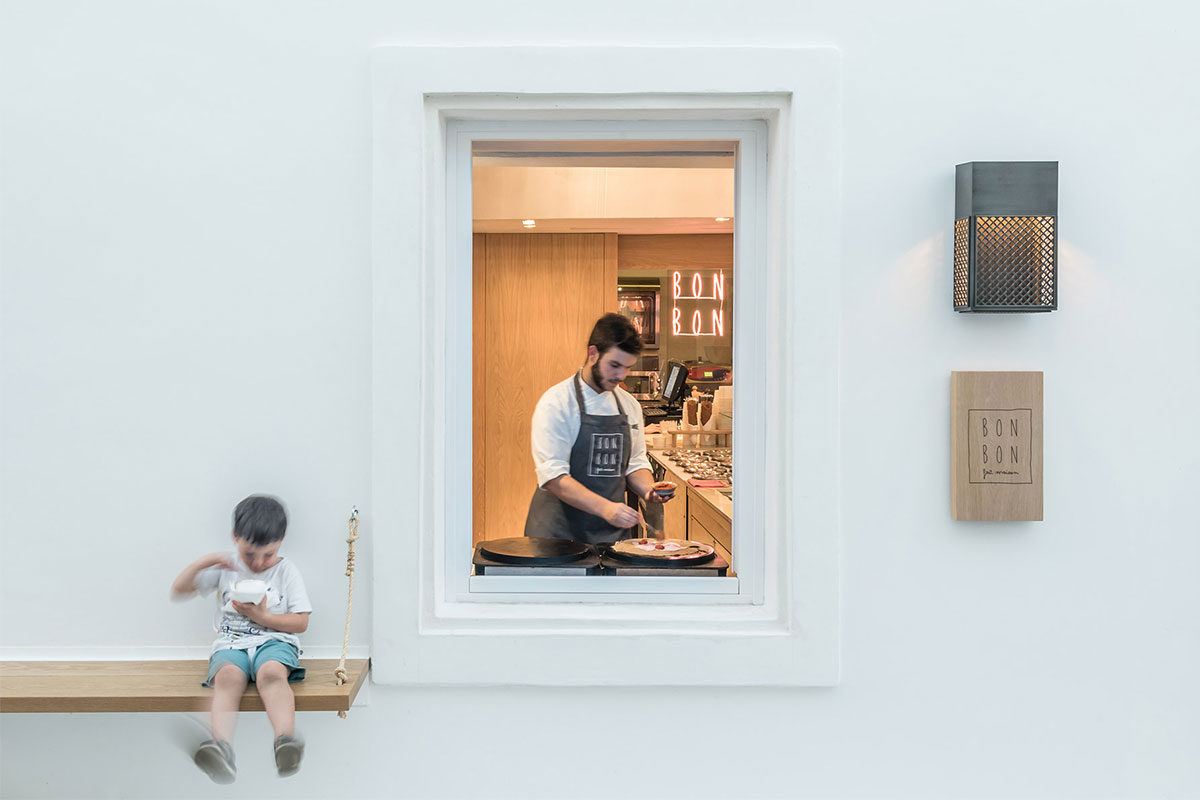 BON BON FAIT MAISON MYKONOS
This is a new unexpected love in Mykonos Chora, be ready to taste the best crepe ever!
The Creperie
We were strolling in Mykonos Chora with my husband and our two year old son, Giannis, when he got hungry and we were looking for something healthy to snack. My husband suggested that we try that cute little creperie place in the back street of Little Venice. It is a fact that the place is standing out of all other snack bars, creperies etc. That is because this tiny little spot is so well presented that it attracts anyones attention.
The Crepe
We ordered a simple crepe with cheese and nothing else, since we wanted to give it to our little one. It was then when they informed us, that the crepes are made of gluten free buckwheat flour. And that the filling was Graviera cheese from Crete. We ended up eating all of our little boy's crepe and ordering two more.
The Chef
Bon Bon is very well known for the ice cream they make. I had no clue before, but as I learnt afterwards, the Chef and visualiser of Bon Bon is a gem.
Kriton-Minas Poulis has graduated form Le Monde School in Paris and continued afterwards at Le Cordon Bleu Paris. He has worked along Michelin star Chef Mr. Lefteris Lazarou. In Paris he worked at 3 star Michelin awarded Chef restaurants L'Arpège and Lucas Carton and Alain Ducasse NΥC and Sketch in London.
He mastered the art of pastry on the side of Chef Pâtissier Pierre Hermé, with whom he worked for 10 years.
In 2014 he returned to Greece, his homeland, where he started his personal projects. nowadays Bon Bon Fait Maison has got 3 locations, in Pireaus, Kithira Island and Mykonos Island.
This is a little masterpiece one should not miss before leaving Mykonos!
CHORA – Georgouli 60, 84600 Mykonos
+30 2289078636
View Bon Bon Mykonos Location on the Map