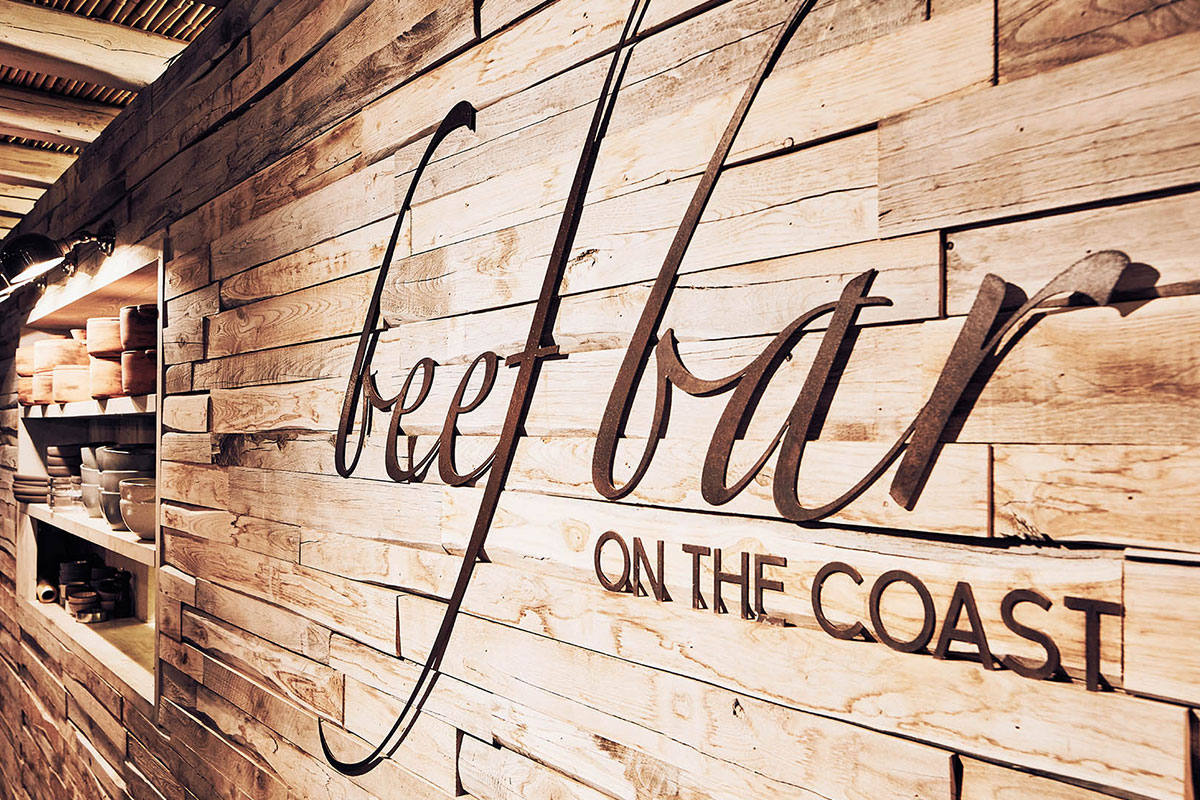 BEEFBAR MYKONOS
BeefBar Mykonos opened its doors in the summer of 2018. Nevertheless I only had the chance to visit BeefBar Mykonos, only a few days ago.
Member to popular French Beefbar Group, it is a day-to-night meat restaurant-bar "with a twist", located on Agios Ioannis beach within the Bill & Coo premises and very close to Mykonos town.
BeefBar Mykonos was one of the best things that had happened to me this Summer. I booked my table online and a very helpfully lady responded  to me by email, eager to help me out with any demand or request I may have had.
When we visited the place, everybody was welcoming and very well mannered. The environment was classy yet cosy and laid back. We were seated on the terrace at a table just above the beach with beautiful views of the surroundings. It was a lovely breezy evening with great food and a beautiful sunset.
The cuisine at Beefbar Mykonos was simply delicious.
Firstly, we had some street food to share, but the highest version of it, meaning mini truffle-burgers and quesadillas to die for as well as the signature BeefBar salad.
Secondly, we had to make our pick from the fine selection of meats. Meat cuts selected by Ricardo Giraurdi, including Black Angus from Argentina & USA, Australian Wagyu, Japanese Kobe… We picked a lovely Chateaubriand for two which was heavenly tender and was accompanied by the yummiest Puree.
Lastly, we had the best ending to our meal. Profiteroles that came with hot chocolate ganache on top.
Beefbar Mykonos
Agios Ioannis, Ag. Ioannis Diakoftis 846 00 Mykonos
+30 22890 77865
View Beef Bar Mykonos Location on the Map