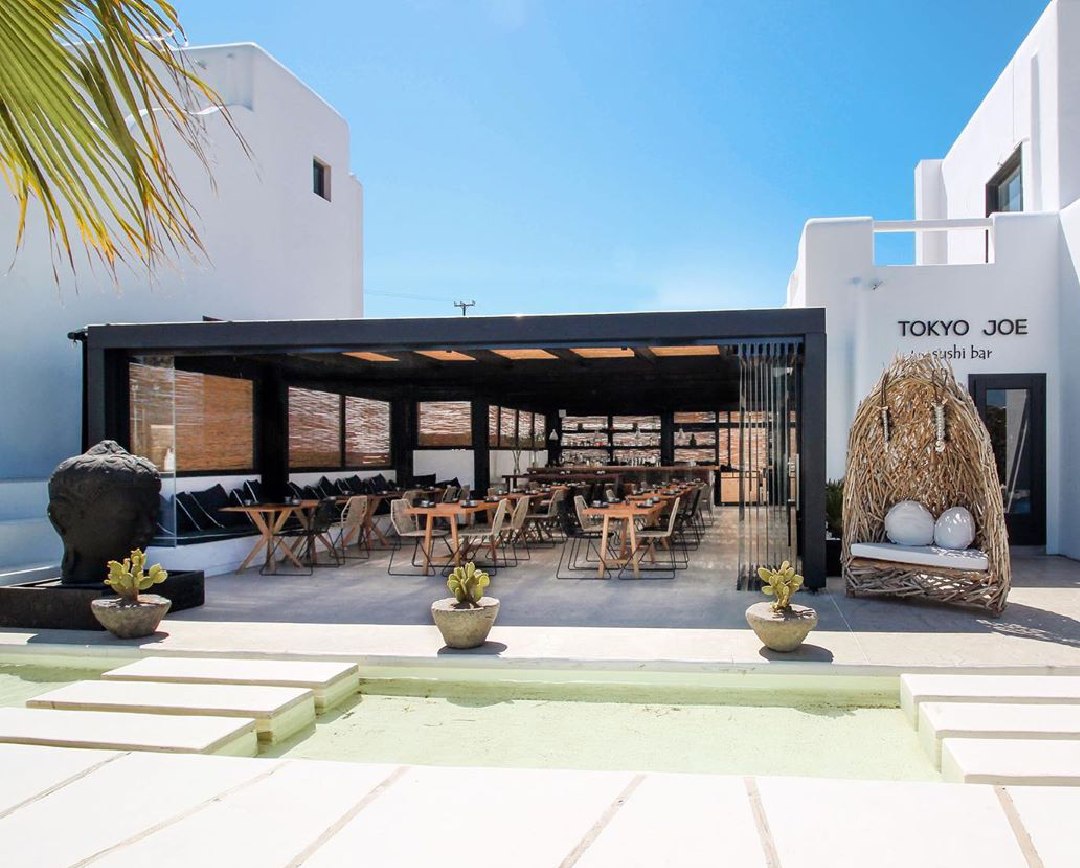 TOKYO JOE MYKONOS
We visited Tokyo Joe Mykonos, a few days ago after a long day spent on the beach. We were looking for something easy and comforting to end our day. Tokyo Joe Mykonos was our first thought and it did not disappoint a bit. Though packed like crazy and a long queue of clients were waiting to be seated, we were greeted  kindly and our reservation was all set in time.
Tokyo Joe is located within My Mall Mykonos, right on the way to Mykonos airport. The place is vibrant, the music is fun and the crowd is easy-going and unpretentious. It is the comfort food spot you need on an evening when you are looking for something yummy and fun. The owner Mrs Christina Pappa – a former actress turned restaurateur- is always present to welcome the guests and kindly attend to every request.
The food was varied between sushi, they take great pride in their Japanese sushi-chef, and other fusion Polynesian flavours.
We started with some edamame and sashimi salad, and kept going strong with steamed Duck Bao Buns that were literally melting in our mouth. We continued with Uramaki Eel Avocado and Salmon Nigiri which was really well made. As a main we shared the Stir Fried Yakisoba Noodles with Prawns. Finally we ended our dinner with delicious ice-cream to freshen our palette.