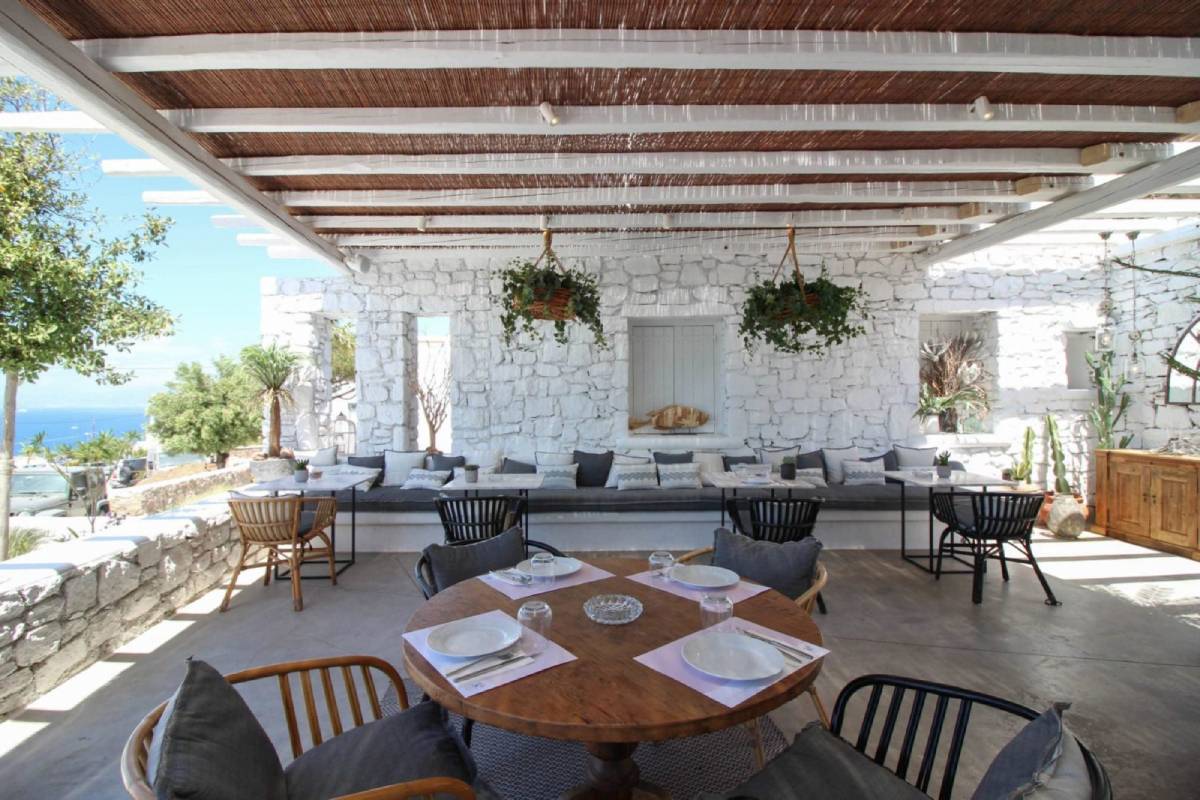 I FRATI MYKONOS
I Frati Mykonos, has been a recent addition in the food scene of Mykonos this summer. Located very near to Chora, you can have your meal sitting on a terrace overlooking the Cycladic town.
The Experience
The place is inviting and well made. Upon entering a singer who had already uplifted the spirits was the nicest welcome. I Frati is a place where you can catch up with your friends over some nice wine and delicious Italian cuisine. I will recommend to anyone looking for something cool and easy with good food and nice vibes.
The Food
We had pizza, we had pasta, also fish and chicken. We almost had everything on the menu. It was all really good and tasty and well presented. We skipped dessert though, so I will definitely have to visit again and try some too.
Overall it was a really pleasant evening with nice Italian flavors and good live music.
Epar.Od. Mikonou, Mikonos 846 00, Greece
+30 2289 026524
View I Frati Mykonos Location on the Map