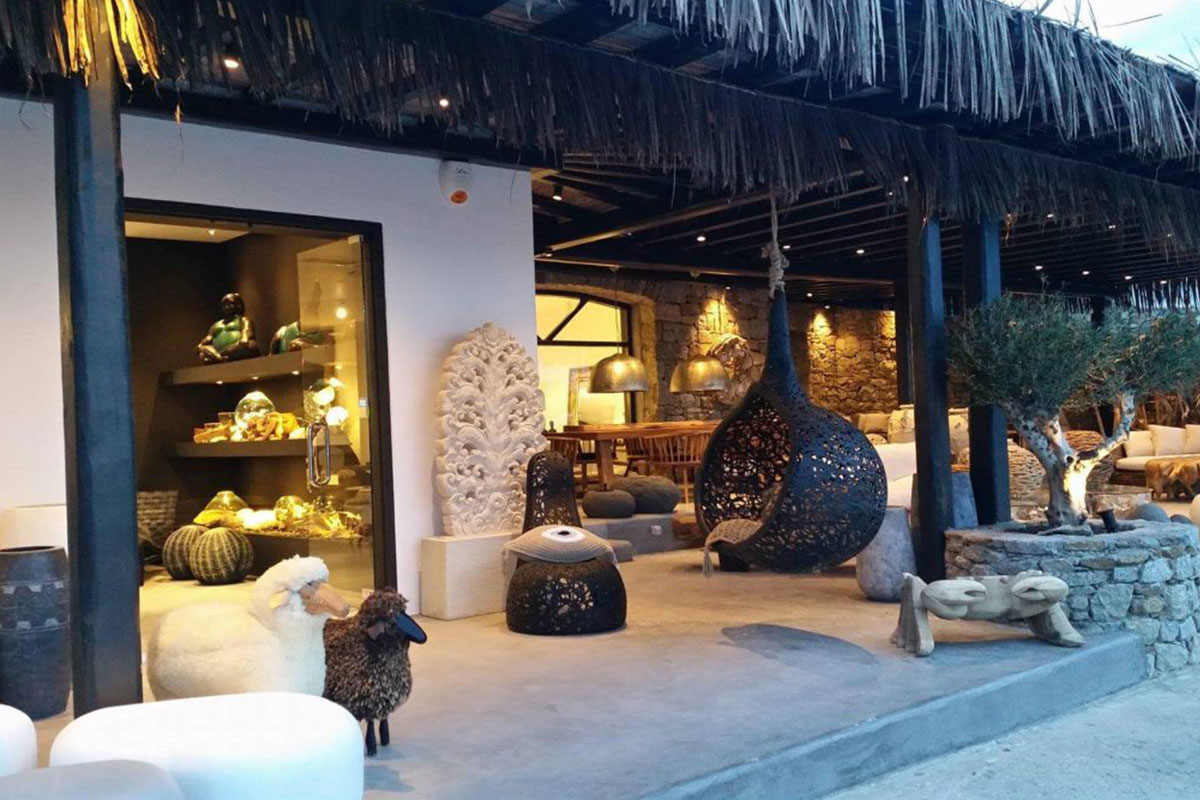 COSSET DESIGN
Cosset, is a furniture store in Mykonos that has been operating since 2006. With a focus on elegant design, details and customization, the owners' duo, Theodore Zacharis & Marios Sergidis introduce to the world interior & exterior creations, proving no vision is too over-the-top.
With innovative ideas and inspired creativity, they source materials from around the world bringing their personal definion of island design.
Chora offers a selection of pieces made by their own design-team out of wood and ropes that depict the island feeling.
View COSSET Mykonos location on the map