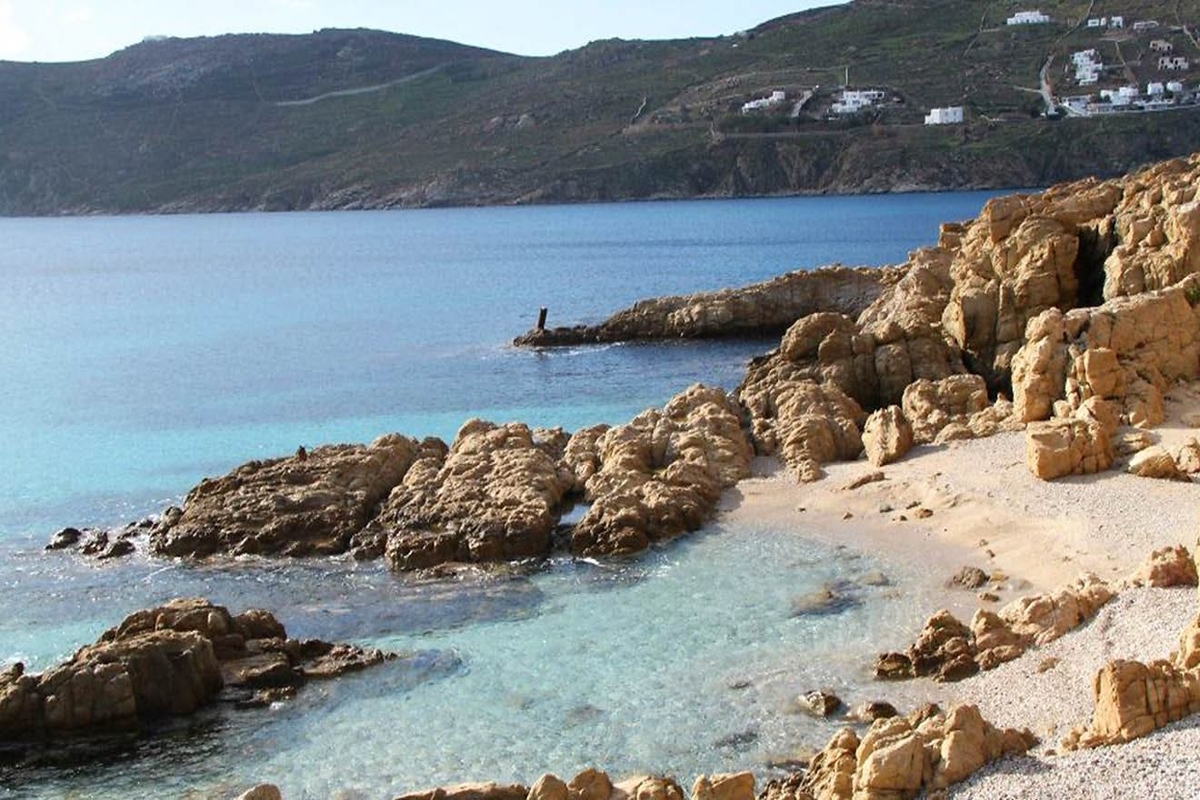 LOULOS BEACH
Loulos Beach is another "hidden" place in Mykonos. A really beautiful, unknown beach for those who wish to stay away from the famous Mykonian beach bars.
Loulos beach is 1km away from Kalo Livadi beach. There are no umbrellas or sunbeds and the only market around is placed on Kalo Livadi. So if you want to spend your time at Loulos you should take with you snacks, cold water and whatever you are going to need.
Hint: Loulos is a pebbled beach with perfect cliffs for diving.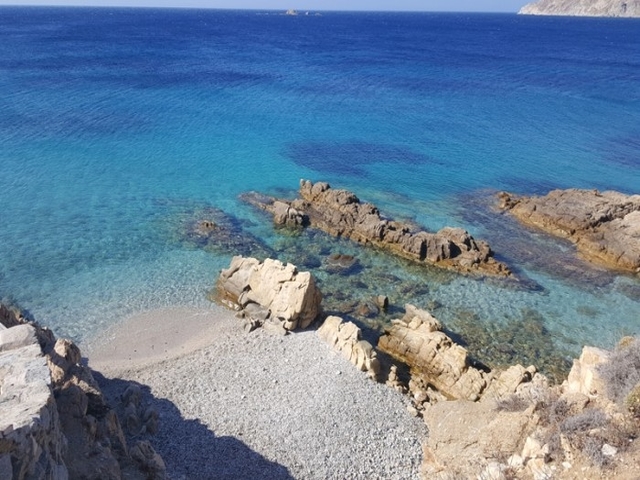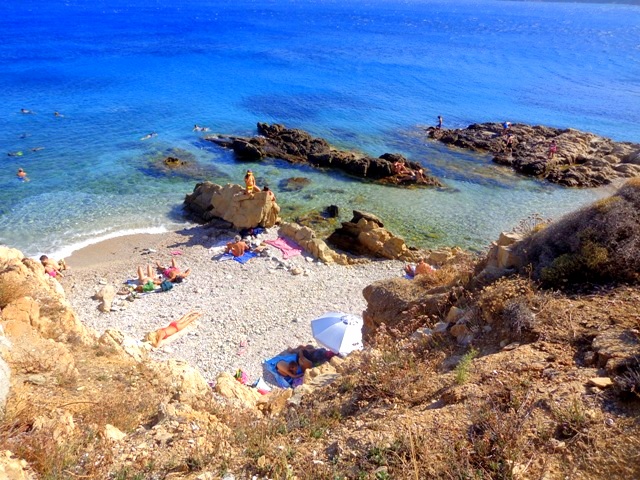 Loulos Beach
Mykonos, 846 00
View Loulos Beach Location on the Map