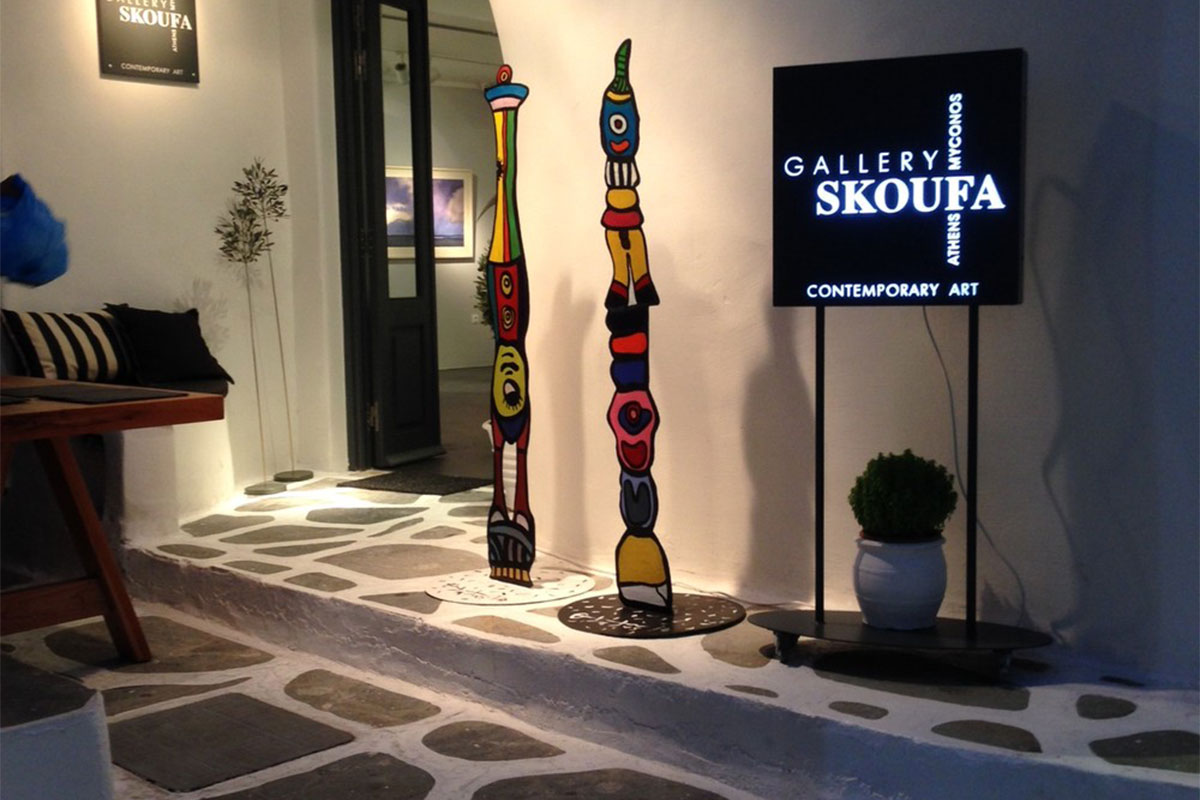 SKOUFA GALLERY
Skoufa Gallery was founded in 1981, in the historical district, "Kolonaki".
Ever since, it has been dealing successfully modern and contemporary Art, building a valuable brand name in the Greek Art Market.
In 2014 Skoufa Gallery expanded its activities in the heart of Mykonos town, with a broader international artistic outlook, focusing on the best upcoming and established Greek and International Artists.
Skoufa Gallery Mykonos aims to create multicultural artistic dialogues by promoting Greek and international contemporary artists to a diverse and polyphonic audience, and become a unifying meeting point of artistic expression from around the world.
Skoufa Gallery Mykonos showcases high profile artworks, from painting and sculpture, to new media and design, representing the most current trends.
The gallery is divided in two exhibition spaces, one dedicated to curated periodical exhibitions, and the other to the display of selected works from the gallery's rich collection.
With its 37 experience in the Art market, passion, loyalty and expertise, Skoufa Gallery Mykonos is the top reference point for the informed Collector and the passionate Art Lover!