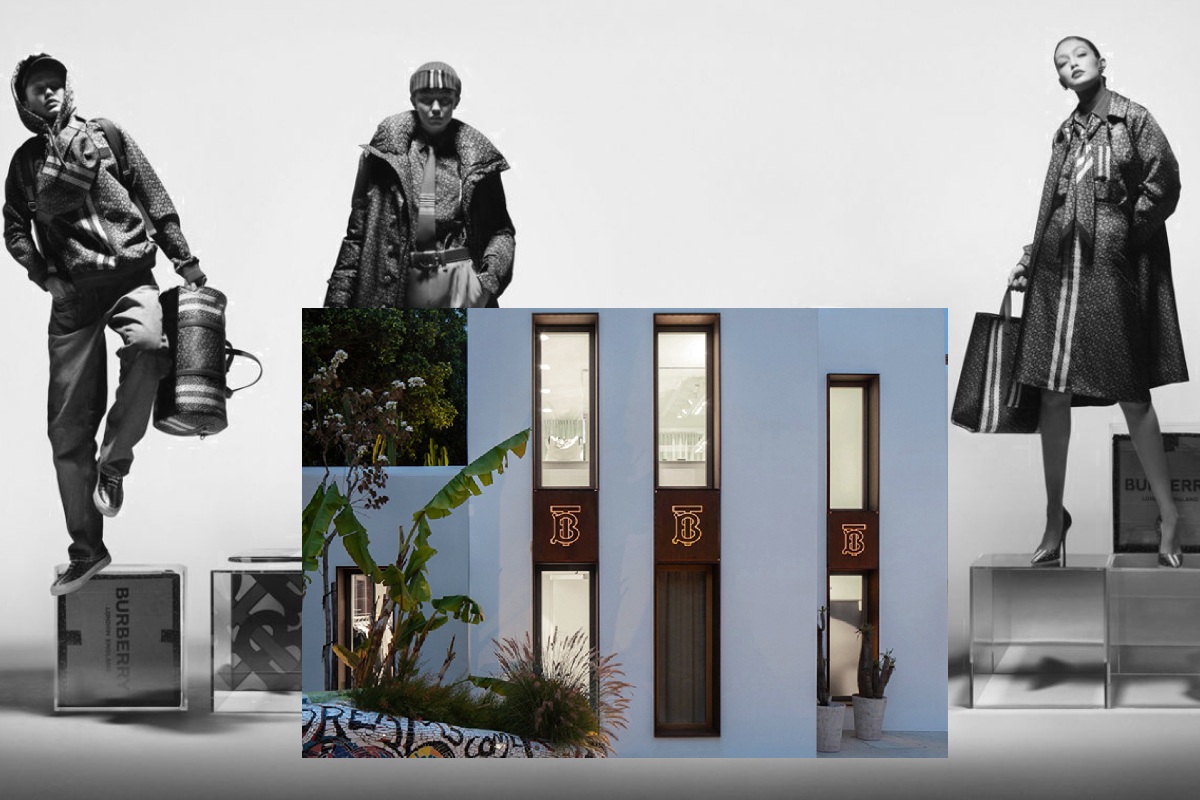 BURBERRY – NAMMOS VILLAGE
The new Burberry temporary pop-up boutique, located in Nammos Village, is inspired by the Burberry's Regent Street flagship store in London. Visitors will be able to shop Riccardo Tisci's debut collections for Burberry, including the Spring/Summer 2019 "Kingdom" collection.
And there is more: The new Thomas Burberry Monogram collection will also be available at the new Mykonos' boutique. Riccardo Tisci reimagined the house-code using the initials "TB" – the monogram of the founder Thomas Burberry- in a pattern first debuted on the spring/summer 2019 runway.
In his own words: "When I first started at Burberry, I spent a lot of time in the archives researching the rich history of the house. I quickly became very interested in Thomas Burberry and who he was, not only as an inventor and innovator but also who he was as a man, a husband and a father. When I saw an image of his initials, the design felt so special and actually very modern, so I quickly developed it into a new code for the house. It's a symbol that not only embraces Burberry's heritage but also feels very contemporary."
All images courtesy of Burberry.
The colors of the boutique are in white and pistachio-green tones and the ground floor features a blank canvas wall, where visitors can add illustrations and custom tags, similar to the Burberry Bond Street store.
Throughout the store, fixtures and plinths are constructed in a variety of materials and textures, from plywood to mirror and high-gloss finishes.
View BURBERRY Mykonos location on the Map