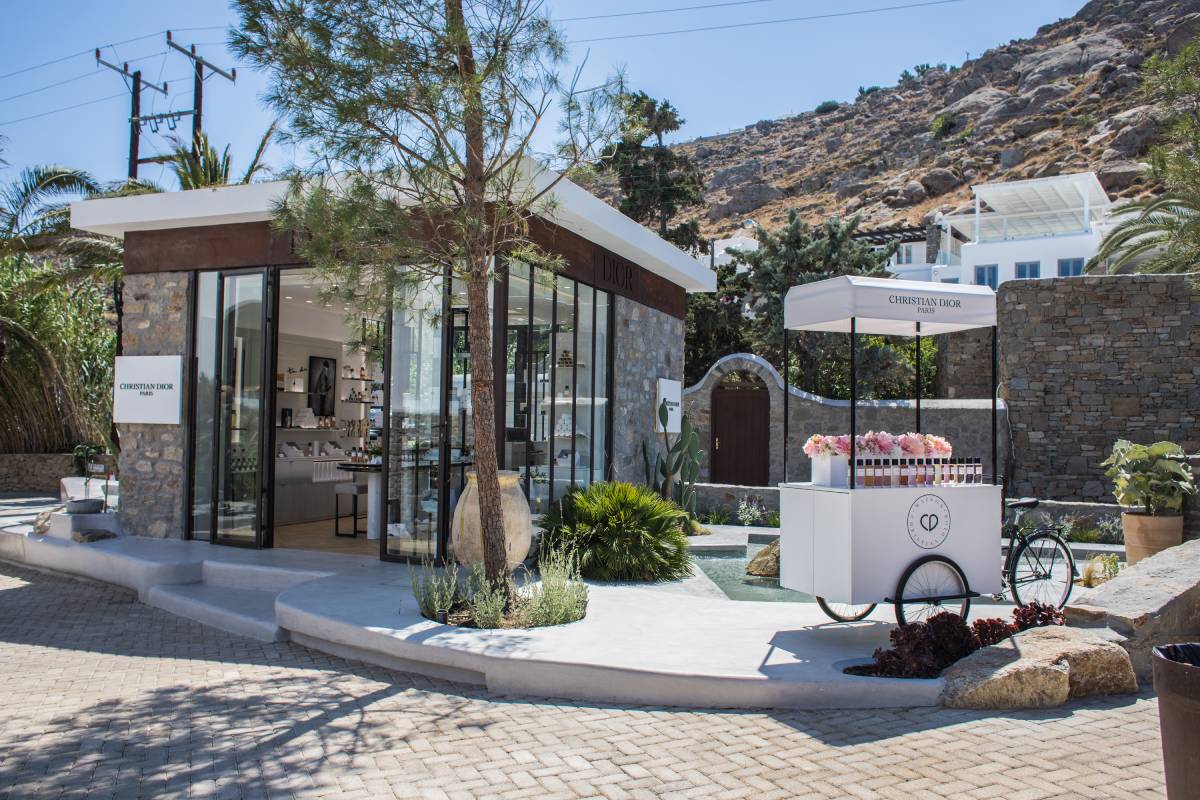 MAISON CHRISTIAN DIOR MYKONOS POP-UP
The first "Maison Christian Dior" Pop-Up Store in Greece has recently opened in Mykonos Nammos. The boutique has been entirely designed so as to host a new Dior universe dedicated to the love of perfume and the art of gifting by Dior.
At Maison Christian Dior everything is made to be smelled and experienced, loved and shared, unexpected love at first sight is transformed as you watch , into a sublime gift, housed in a customised box decorated with a colored cord and sealed with the Maison Christian Dior initialed wax seal.
In the boutique visitors are welcomed to experience a large collection of fragrances, candles and soaps as well as silk scarves for perfuming.
All creations have been created and supervised by François Demachy, Dior Perfumer-Creator to celebrate a resolutely contemporary French Art de Vivre.
Maison Christian Dior is a declaration of Love to Perfume.
A passionate love of perfumes has long been etched in the history of the House of Dior. Armed with this legace "Maison Christian Dior" was created so that the house's love of fragrance could be shared as well as celebrating the hedonistic epicurian lifestyle that has been so important to Christian Dior.
Steeped in an elegantly parisian ambiance "Maison Christian Dior" also provides a window onto Grasse, thatns to a wall of images of the Chateau de la Colle Noire and the flowers fields whse harvests shine on Dior perfumes.
A generous collection comprising of 22 fragrances blends clasics with luminous newcomers. The iconic bottles meander across a light, warm space in a joyful palette of colour. Ambre Nuit and Cologne Royal sit alongside charming Floral Sakura and radiant Beauty Jasmin des Anges -a genuine ode to grasse jasmine. New additions complete the collection , like the recent holy Peony, a harmony of softness and fruity vivacity, like a rose without thorns and spice blend.