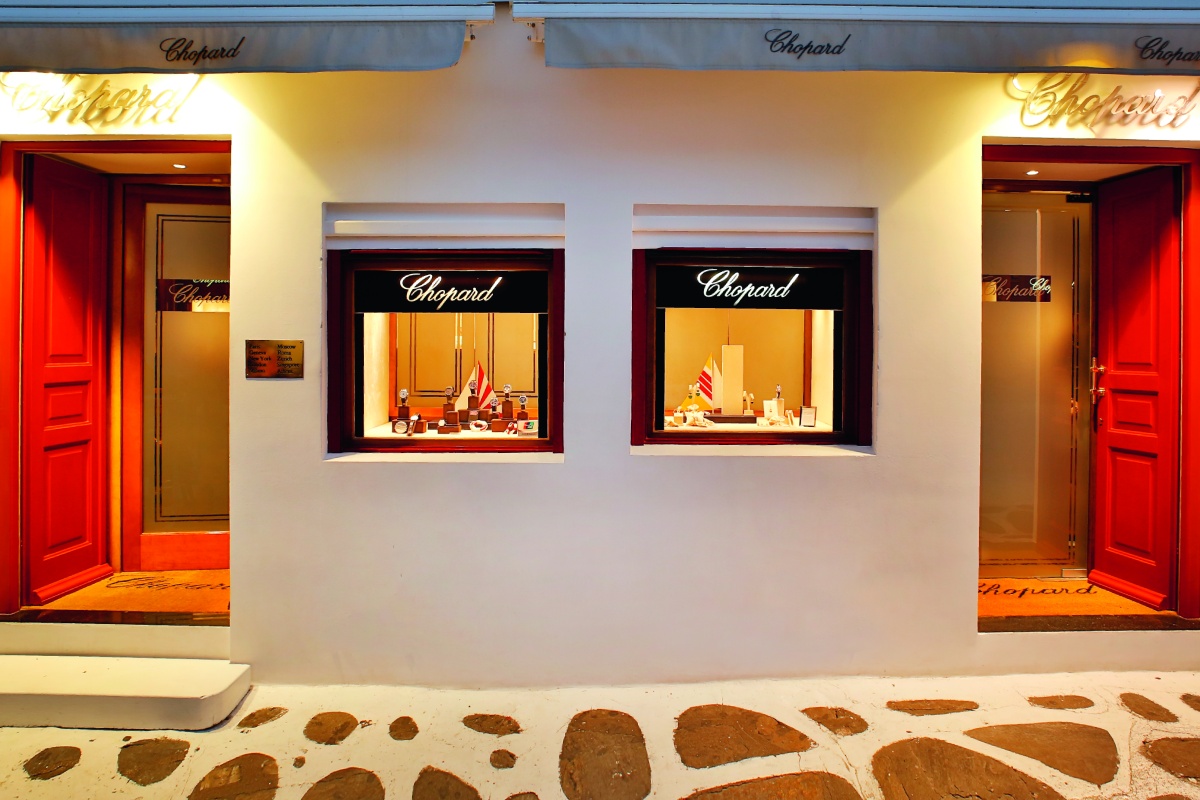 THE CHOPARD EXPERIENCE
Chopard is unquestionably more than a brand, it's an experience, offering an incomparable collection of innovative, luxurious and timeless pieces. Renowned for its exceptional quality, enduring excellence and meticulous craftsmanship which is reflected in every creation.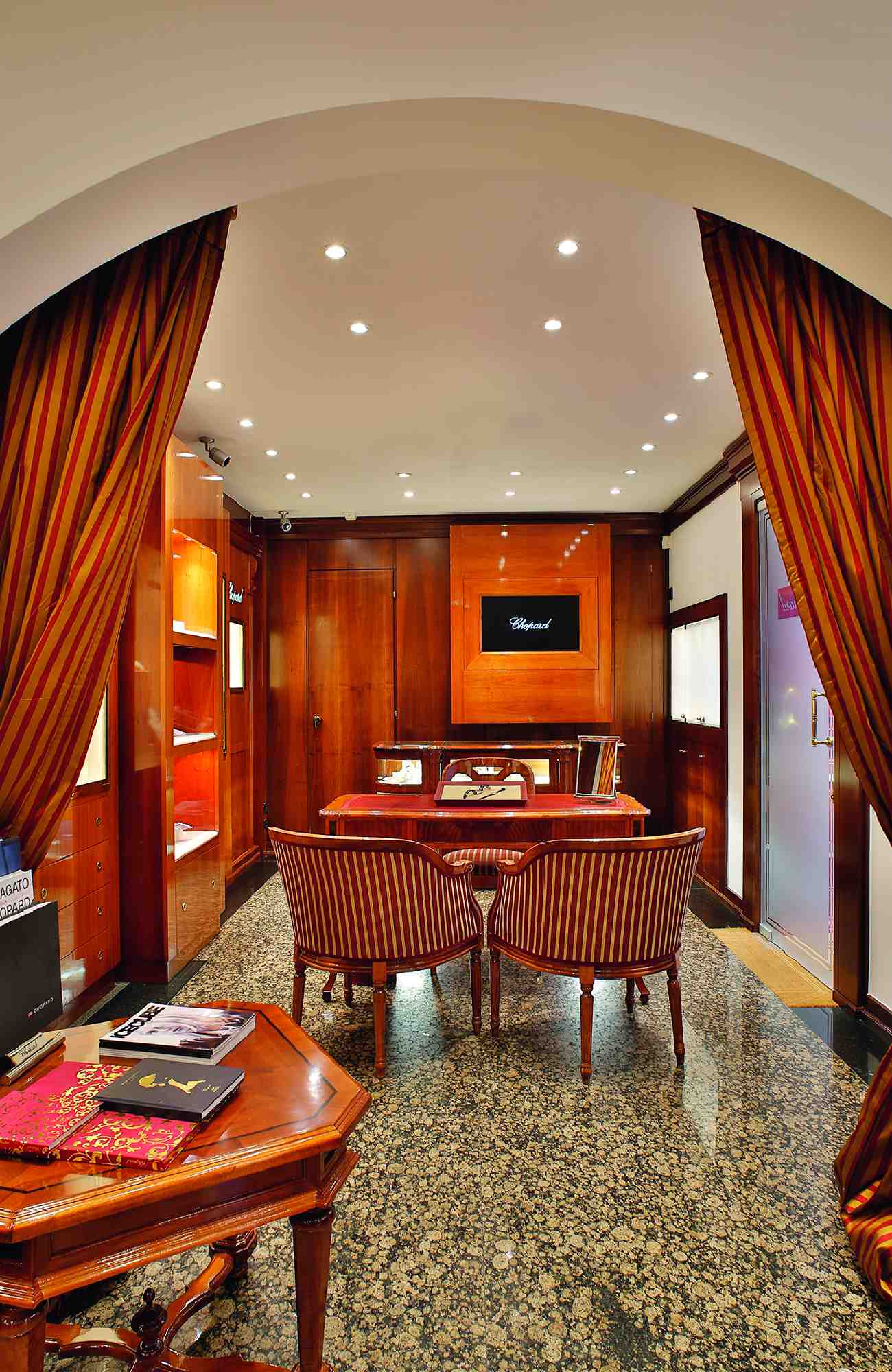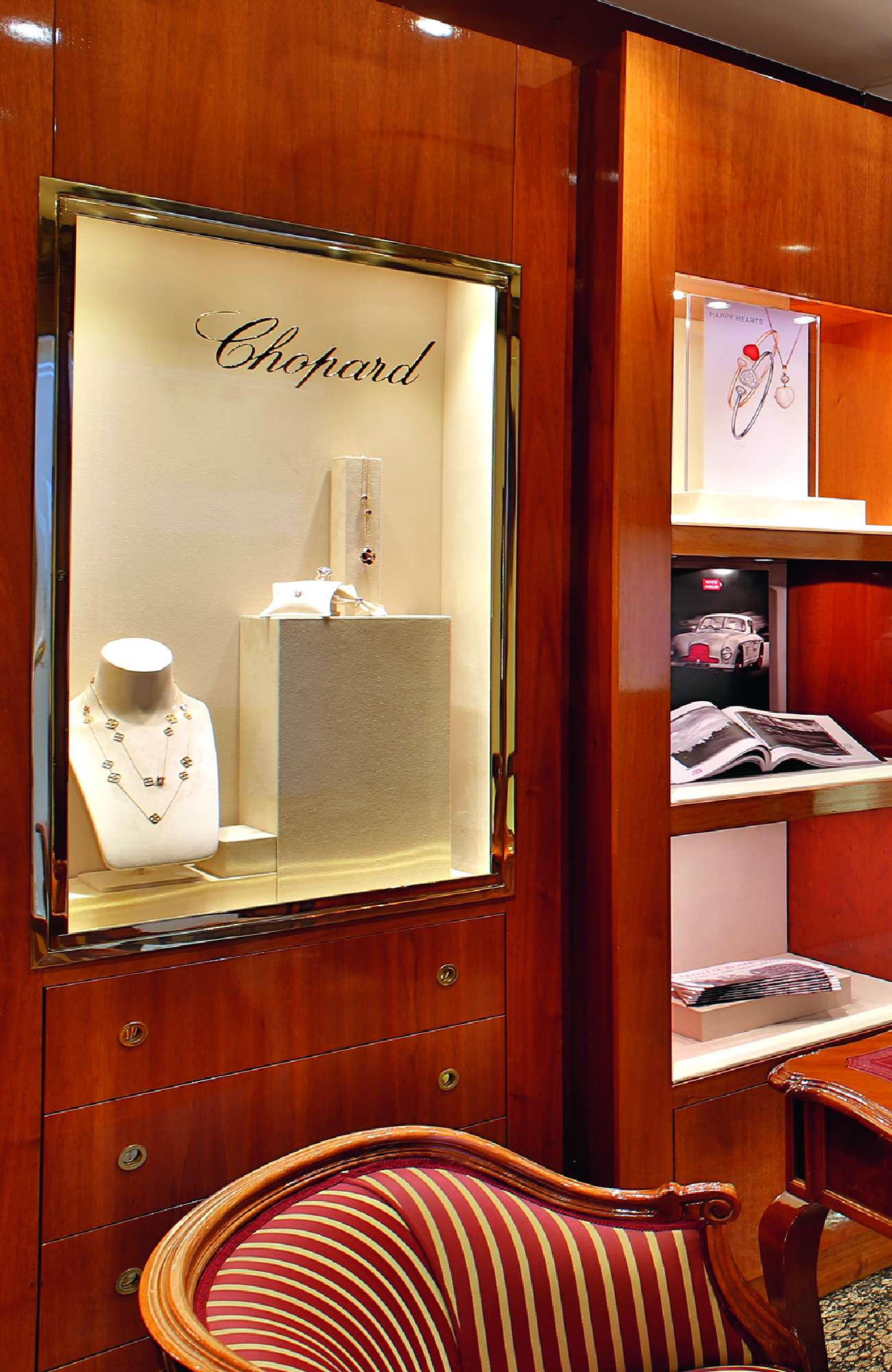 The Chopard boutique in Mykonos.
Mykonos' fun mode
Mykonos is a different type of island. One would visit other islands simply to enjoy a vacation whereas you would go to Mykonos for fun, that is what makes this island so different. In combination with the sun, there is an incredibly vibrant energy that is palpable on this island, the vibes that you feel everywhere predisposes and integrates you into the fun mode of Mykonos. This guides you and automatically raises your spirits and puts you in a good mood.
Mykonos town is specialised on the subject of shopping because there's a feeling of relaxation and each and every point of sale is a short distance from each other, all within the 'labyrinth' of Mykonos.
The Chopard boutique in Mykonos
One of the most distinctive boutiques on the island is the boutique of Chopard. It is distinguished by its central location, where the Matogiannia narrows and by following this route, it's unmissable, it's impossible not to come across this wonderful spot. Another distinction of this specific boutique are the windows. It's unusual in Mykonos to see a store with many windows as the average interior is small. As a result of the windows, the interior space of the boutique is diffused in the glorious Mykonian light.
Furthermore, the Chopard boutique is not simply a store, it's a singular space which attracts personalities from Greece and abroad. "I'll go to Chopard to see what they have", is something often heard on the island. What most people aren't aware of is that the Chopard boutique in Mykonos has a regular clientele from other countries.
Every summer they return, seeking out the same sales people – greeting them by their first names-, prepared to combine their vacation with shopping. Although the boutique had been there for 17 years, every year there's a new collection with profoundly innovative designs and, of course, a special collection exclusively created for the island of Mykonos.
The Chopard stories
There are some true stories that are based on emotions and are directly related to the Chopard boutique. One of these refers for example to a gentleman who entered the boutique, requesting assistance from the Chopard salesperson as he wished to choose a special piece of jewelry for a loved one, with whom he had a date that evening. Shortly after, the item of jewelry "appeared" on her plate, as the gentleman had arranged, with the help of the restaurant they were to dine in.
Sometimes, as a client is being served in the boutique, Caroline Scheufele, co-president and artistic director of the Maison, may pay a visit to show a group of friends around the boutique. She holds this place close to her heart, not only because it's a unique store, but because Mykonos is such an exceptional island and she always has a wonderful time there.
Extraordinary Mykonos
Everything is down to the vibe of the island: the people are in a good mood and this is of vital importance. The people who enter the Chopard boutique do so, not only to see and admire the collections on display but also to feel beautiful. Thus, shopping identifies with the phrase, "I feel good".
People are to be found in the boutique all hours of the day, as they have a great time and they wish to purchase something for themselves specifically because they enjoy being there. This is something that rarely happens in other boutiques around the world.
Chopard, as a partner to the Cannes International Film Festival since 1998, composed 72 creations for this year's magnificent collection. The "Red Carpet Jeweller" has chosen LOVE as the inspirational theme.
An anthem to colour and daring shapes, as well as a celebration of precious stones and rich poetic references – all conveying the single and universal message of love.
The Feeling
A piece of jewellery and a watch are directly related to emotion and memories. By looking at the piece, one recalls spontaneously the moment: a watch you've received as an anniversary present; a pair of earrings which you bought for yourself because you wanted something beautiful to match a new dress; a piece of jewellery that is part of a love story. This is how memories – milestones are created as the memory identifies with the jewellery. A piece of jewellery is not only a material object, but it is also a landmark.
All images Courtesy of Chopard. The illustration is one of the thirteen creations for the Maison's Red Carpet Collection by Australian artist Megan Hess.