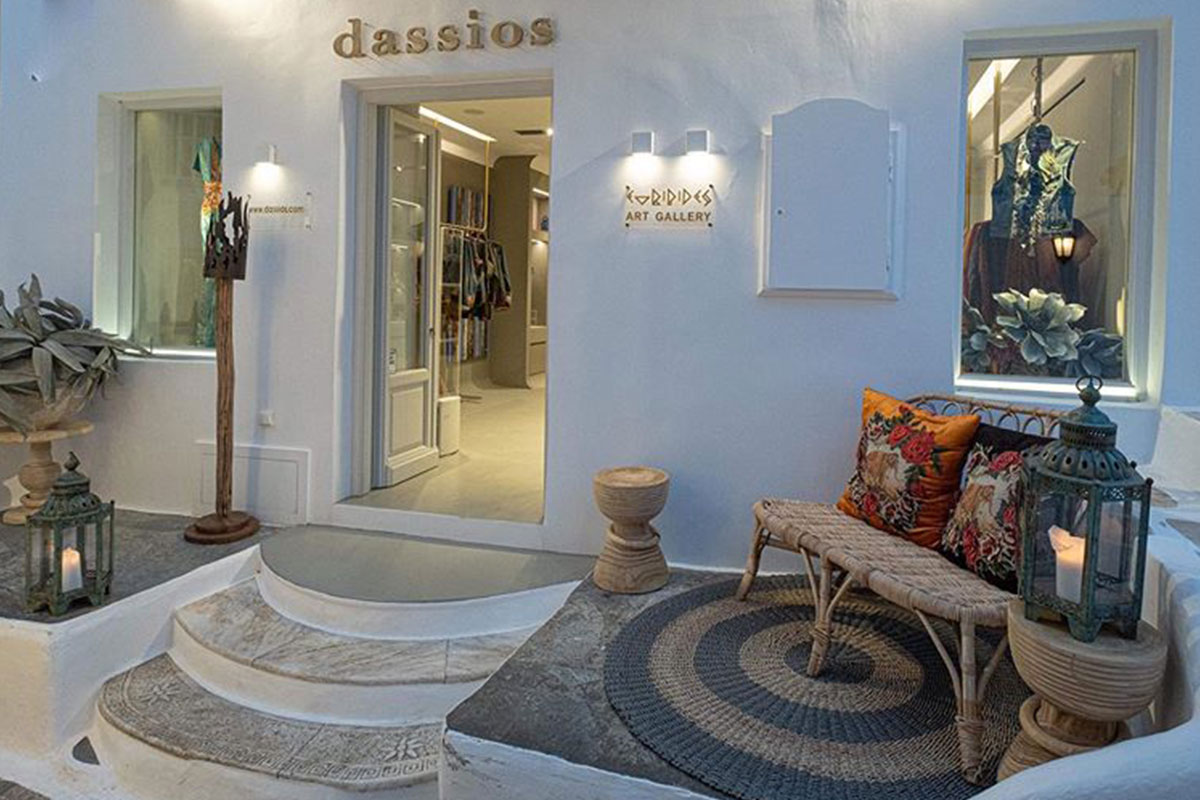 DIMITRIS DASSIOS | EVRIPIDES ART GALLERY
Dimitris Dassios has just opened his Flagship store in Mykonos in collaboration with Evripides Art Gallery. Along with the designer's trademark pieces, visitors can view artworks of famous Greek artists.
According to Dassios, this new art concept store in Mykonos Chora is "of substance, not of show".
In the ground level of this new store, visitors can browse through Dassios' designs, whereas on the top floor, artworks of Samios, Chrysa and other Greek artists are on display, in a dedicated space curated by Evripides Art Gallery.
This has not been the first of Dassios' island ventures. Firstly he opened a temporary object store in Serifos, the successful venture lead to his second opening in Sifnos and lastly to the Flagship boutique of the designer in Mykonos.
In short regarding "Dassios Mykonos" according to the designer, "The collection is defined by simplicity and ancient greek elements with references to the island itself and Delos island".
All Images Courtesy of Dimitris Dassios.
30 Nikolaou, Kalogera str., Mykonos 846 00
2289 029056
View Dimitris Dassios Location on the Map