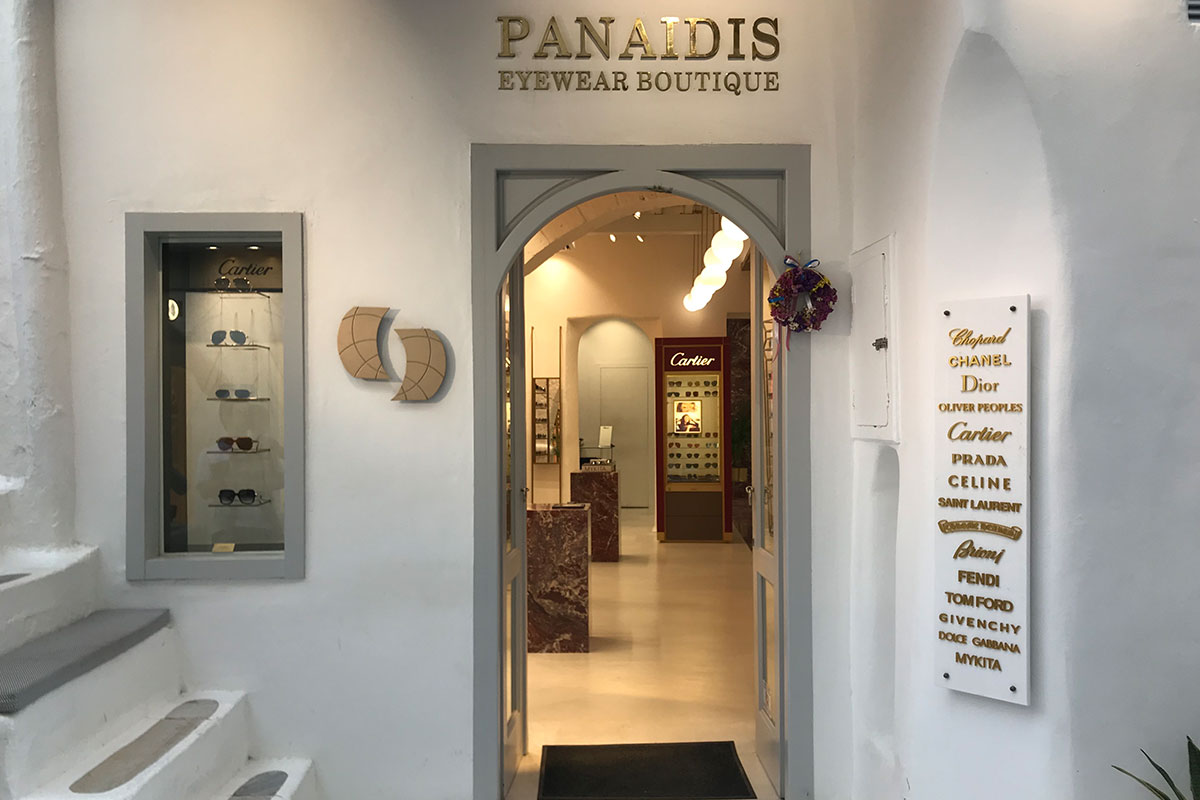 PANAIDIS EYEWEAR BOUTIQUE MYKONOS
Panaidis Eyewear Boutique opened in Mykonos in the Summer of 2018. The company has been operating for more than three decades.
Panaidis Mykonos is located at the popular Matogianna pebble stone pathways. The product mix is an excellent selection of Celine Eyewear, Cartier, Mykita, Linda Farrow, Oliver Peoples, Chanel and Saint Laurent to name a few.
The personnel is friendly and up to date with current trends. The interior of the boutique is also worth mentioning, its simple lines and finishings complement the product display but are also in line with the Cycladic architectural principles.
Mattheou Andronikou 37, Mykonos 846 00
+30 22890 25659
View Panaidis Eyewear Boutique Location on the Map