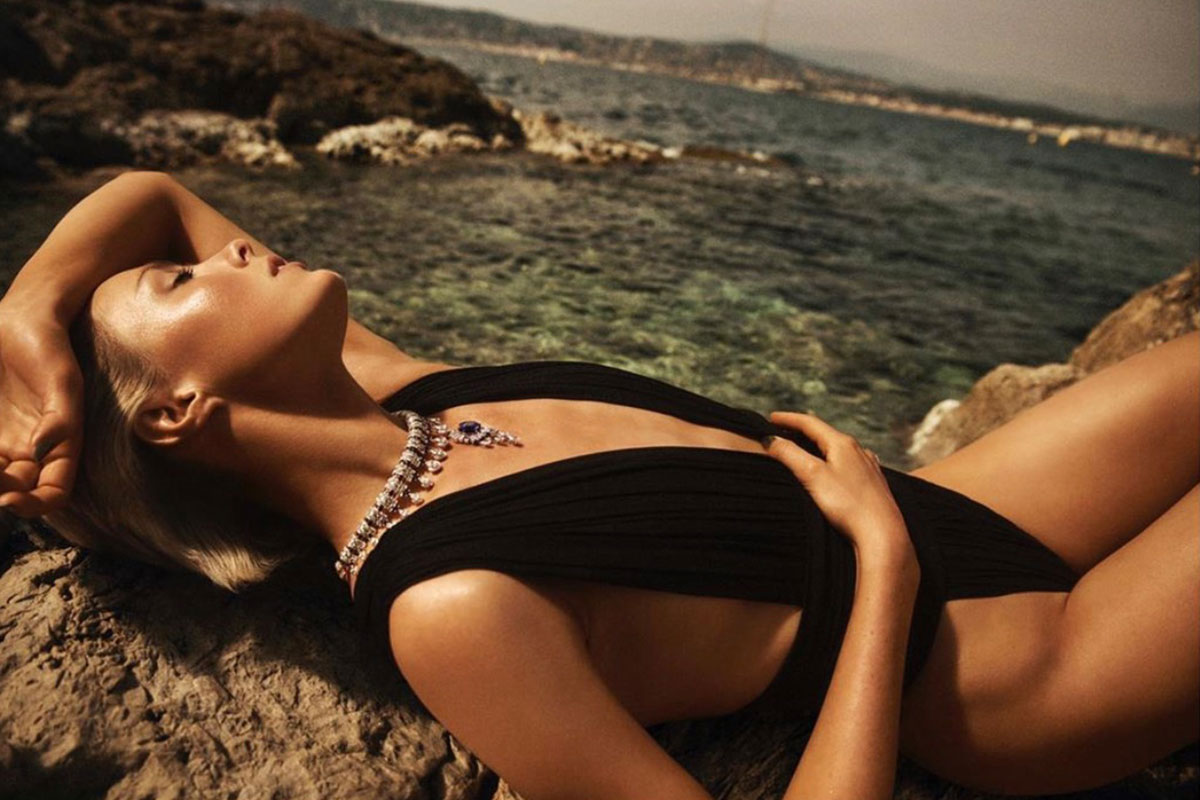 JEWELRY ON THE BEACH IN MYKONOS
Template Image Courtesy of VOGUE PARIS. Photography Lachlan Bailley.
Magda Tsolaki-Deloudi is drawing inspiration from French Vogue and is determined to make bold jewelry statements on Myconian beaches this Summer.
Be a 'rock' star this summer and fashion high jewelry poolside and on the beach.
Jewelry and fashion have long flirted with one another. The thing to do this summer though is to pair your finest bling to your swimwear. Besides you are in Mykonos and nothing feels too much or extravagant.
Honestly though I would not go overboard but I would not hesitate teaming my favorite Eres swimsuit to my gold watch or some vintage gold chains either. Maybe a pair of diamond studs too because that is when I feel my poshest. Do not stop there, wear your "ice" with pride and make a bold statement. Most importantly jewelry looks so good on tan skin! Take hue from the Summer issue and latest editorial of Vogue Paris, styled by Anastasia Barbieri and shot by Lachlan Bailey starring Eddie Cambell.
Images Courtesy of Vogue Paris.
Images Courtesy of Vogue Paris.