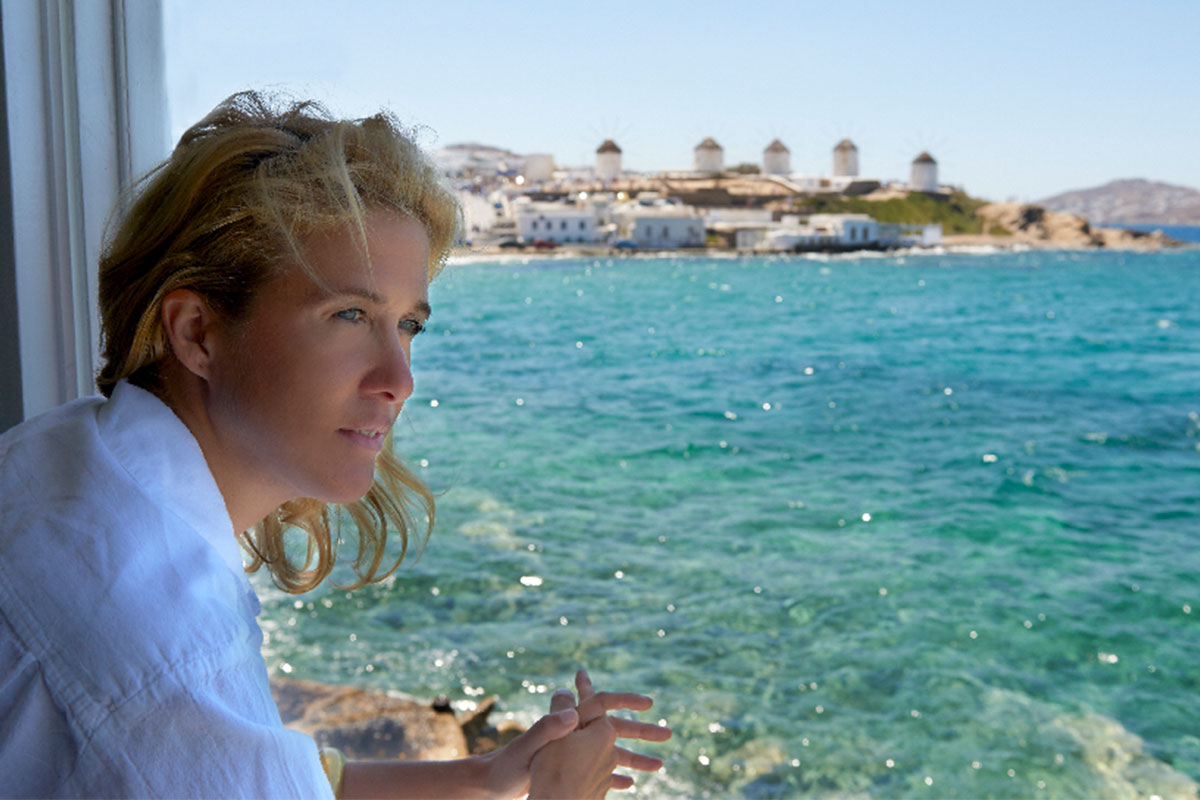 MY MYKONOS | THEMIS ZOUGANELI
Themis Zouganeli is the creator of THEMIS • Z, a lifestyle brand that is a total representation of all that she embodies. Everything about Themis exudes ease and an overall nonchalance. A true Myconian, Themis' spirit and aura are what define and make her so appealing. A woman of many talents and great aesthetics, she is a designer, a great hostess, a lifestyle inspiration and of course a loving mother and wife.
Favorite first thing to do every time you are on the island: 
Taking my shoes and city clothes off, wearing a caftan and walking barefoot whenever I can.
Favorite beach: Agios Sostis, still remaining untouched without sunbeds, the beach where I grew up and love the most!
Best sunset: Sipping a cocktail in Little Venice.
Best cocktail: All cocktails at Alemagou.
Best memory: Walking barefoot as a child in town with my dog, carefree and feeling completely safe.
New best memory that you would like to create: That's a difficult one, I think living my life there is the best new memory I can create in every aspect.
When visiting Mykonos you need to go to Themis' flagship store, where you can find the full collection of THEMIS • Z lifestyle brand.
Located in a unique space with lovely interiors and outdoor areas, probably one of the only villas in Chora, it used to accommodate back in the days the Head of Church of the island.
Best company on the island: Always my kids, wherever I go.
Mykonos by day or by night? Definitely by day. I love heading to the beach for the entire day until sunset and spending evenings at home with friends.
Favorite restaurant: Katrin's in town for an early evening dinner.
Favorite bar: Aroma Bar next to Kessaris, the best spot for people-watching.
Share with us an "only in Mykonos" experience you had: Hosting a dinner for 150 people when initially I was expecting 50 and loving it!
Do not leave Mykonos before you / without… Your sarong, your sunset memento and your bohemian attitude.