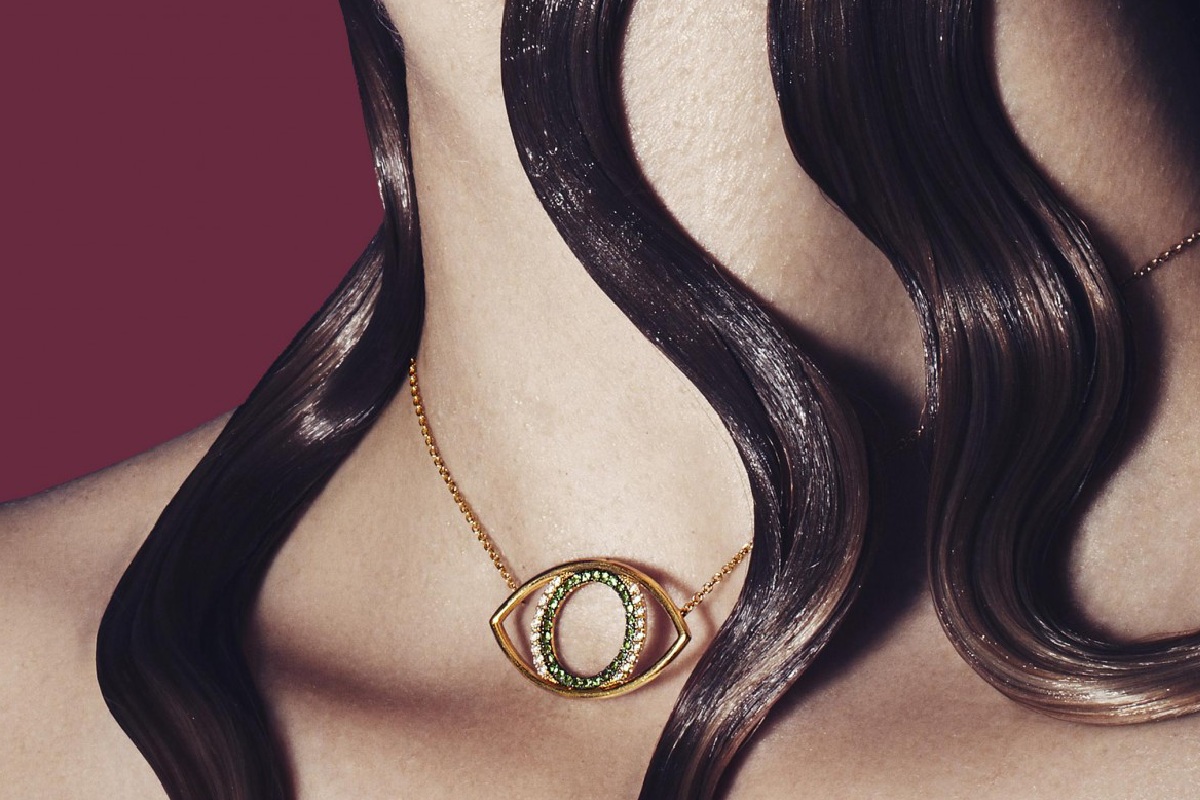 VENETIA VILDIRIDIS: THE NEXT-GENERATION JEWELERS
Building on the lessons handed down by their family of jewelers, Venetia and Stella Vildiridis are forging ahead with the heavy-weight name in their own style and their modern, feminine point of view.
More than a century after their great grandfather, Apostolos Vildiridis, founded the company, the two sisters keep following his steps, enhancing it with the knowledge and their modern, feminine point of view.
Venetia and Stella Vildiridis are specialized in Gemology (G.I.A), the scientific area that studies precious stones with years of experience in the field which guarantee that both select and propose the ideal diamond for each occasion.
Apart from their own collections, designed, produced and custom-made in their studio, -after all the fourth-generation goldsmiths know well that craftsmanship matters-, they also representing designers who work in fine materials and position their lines as the collectibles of tomorrow. But how do you choose the rare talents with staying power, who create pieces you will want to wear for years to come?
Venetia and Stella have a meticulous sense of detail and impeccable eye for quality that ensures that every single one of the in-house designers they choose, stands out for their bold signatures, the über-creative minds and meet the highest quality standards.
SUTRA – THE PRECIOUSNESS OF EXOTIC GEMSTONES
Born into a family of Indian jewelers, Arpita Navlakha was raised among incredible stones. Her own line, founded in 2008, is known for its vibrant colors and boasts a celebrity following that includes Michelle Obama and Rihanna.
Arpita's limitless creativity combined with her husband's expertise in fine gem sourcing emerges in inimitable bespoke works of art. From stone to story, each piece harmoniously reflects the couple's unified creative visions and their intense chemistry in tangible form.
As the designer says: "To me, jewelry is a wearable luxury – it lends to our identities and becomes a part of us when we wear it."
CRIVELLI – HIGH LEVEL CREATIVITY
Crivelli was founded by Bruno Crivelli in the 1970s and has since gone on to become one of the most esteemed brands on the Italian jewellery scene. The brand prides itself on using the highest-quality precious stones and metals, with exciting chromatic combinations and unusual textures.
Crivelli produces limited-edition collections as well as unique pieces of extraordinary high quality. Underlining the refined elegance as a characteristic of the jewellery, Crivelli revises the classical style in its own manifold multicoloured way.
Today Crivelli has become synonymous of richness: chromatic combinations of precious stones, surfaces covered in refined enrichments, sparkling twinkles that embellishes the hidden spaces with incredible textures.
WENDY YUE – INTRICATE WORKMANSHIP AND STORY-TELLING NARRATIVES
Establishing her first atelier in 1998 and eponymous brand four years ago, jeweler Wendy Yue has spent many years transforming her design firm into one of the most renowned in Hong Kong, celebrated for its bold, fantastical designs inspired by the sights, sounds, and experiences of nature.
It is remarkable to have become known as a Chinese jewelry designer who is working mainly in the Western sphere. In her own words: "It has truly been an honorable experience, in some sense, to be one of the representatives of the Far East designers in fine jewelry. At the same time, it has humbled me tremendously to have the opportunity to meet all the accomplished and talented designers."
Renowned for intricate workmanship and story-telling narratives in each fantastical work of art, Wendy Yue's colorful, multi-stoned pieces are crafted entirely by hand.
PERCOSSI PAPI – A KALEIDOSCOPE OF CONTRASTS BETWEEN LIGHT AND SHADOWS
Since 1968, Percossi Papi has been creating fine jewellery in a small atelier near the Pantheon, in the heart of ancient Rome. Mixing Mediterranean feeling with Roman Baroque architecture, each creation is a work of art with an intricate, colourful, spirited and elegant calling to a time long past.
Today, people in the Arts world, in intellectual and aristocratic circles, wear his jewels in every part of the world. His main production is tied to jewellery; however, he has always also created various kinds of objects of art, from ecclesiastical vessels to accessories for the haute couture.
Percossi Papi also designs and produces jewels for many films, some of which have won international prizes for their costumes, such as "Elizabeth: The Golden Age" starring Cate Blanchett, "The Elective Affinities" starring Isabelle Huppert and many more.
MARIANNA GOULANDRIS – "BE AUTHENTIC, BE YOURSELF, BE EXTRAORDINARY".
Marianna Goulandris setted in 2015 her jewelry brand with the aim of designing jewellery to be an extension of the wearer, as a representation of luck, protection, strength, and love. She strives to create unique, timeless pieces for the sophisticated woman who loves jewellery as a form of self-expression. It's all about independence, individuality – and spirit.
As a child raised in London by Greek parents and a mother with a distinctly rock'n'roll edge, Marianna's personal style developed from eclectic influences – Middle Eastern, gold and goddess imagery – with more than a little hint of rebel.
Her extensive travels around the world have further expanded the influences in her designs. Inspired by the cultures, societies, landscapes and myths of other countries, she is trying to translate these stories into pieces of wearable art.
My roots are a big influence on my designs and I see my jewellery as a visual expression of ancient mythologies.
NETALI NISSIM – EVERY DAY GLAMOUR
Nissim's work comes from a long legacy of high-end jewelry design and style. Growing up in the fashion epicenter, Milan, Italy, Netali often accompanied her father, one of the world's most experienced gemologists, to his studio.
Netali Nissim is the creative mind behind the spiritual and luxurious line of jewelry that draws inspiration from the symbolism and power of the eyes. She is bringing refined style to the fashion and fine jewelry world and her pieces find themselves timelessly elegant as well as modern and contemporary.
Every collection from Netali holds an innate sense of strength, power and spirituality. Netali's connection to nature, love, and spirituality shine through with every handcrafted piece. Nissim's gift is creating glamorous jewelry that is comfortable and versatile enough to be worn daily. Chiara Ferragni, one of Netali's famous friends, prefers to wear the turquoise eye bracelet exactly as the designer suggests: cool and easily in her daily life.
Each bracelet, ring, necklace or set of earrings is handcrafted in Italy using only flawless gemstones and the finest of materials.
VENETIA VILDIRIDIS BOUTIQUE IN MYKONOS
THE VENETIA VILDIRIDIS BOUTIQUES IN ATHENS AND KIFISIA
Besides the reputation for the rare stones and the carefully selected collections, the Athens flagship store represents exclusively in Greece the house of William Goldberg, one of the most distinguished diamond jewelry houses and purveyors of some of the finest and rarest diamonds the world has ever seen.
He began his company with a passion for diamonds and a vision for excellence. And there is this precious story behind the house: William Goldberg had a unique talent for transforming rough stones into legendary gems.
But one day, he came upon a diamond that was already a legend. Pulled from a long-forgotten mine in India's famed Golconda region. Cut by an unknown artist of remarkable skill. The Ashoka diamond was named in honor of one of the most powerful and benevolent rulers the world has ever known.
Venetia and Stella Vildiridis are also offering as retailers some watch-titans that include names as Patek Phillipe, Vacheron Constantin, Baume & Mercier, Parmigiani Fleurier, Ulysse Nardin.
Athens boutique: 11 Voukourestiou Str. & 8 El. Venizelou str., Τ.: +30 210 363 5145, +30 210 321 9408.
Kifisia boutique: 19 Kassaveti Str., Τ.: +30 210 623 6617.
All images courtesy of Venetia Vildiridis.