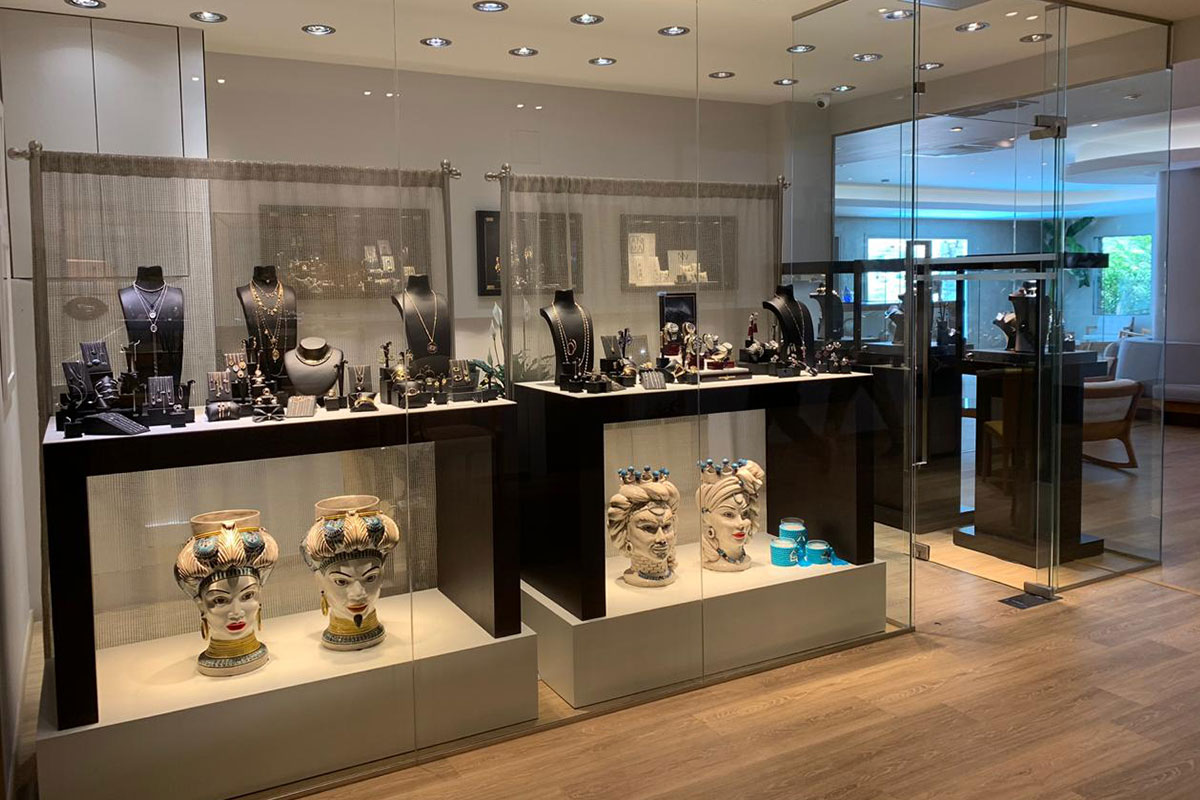 VENETIA VILDIRIDIS
Vildiridis family have been great jewellers for four generations since the very beginning of the 1900s. The fourth generation is comprised by the two daughters of the family Venetia and Stella who have given their charm to the House with their unique taste and style. Stella Vildiridis a jewellery designer herself along with her jewellery-expert sister Venetia have brought to the brand a new fresh feel and modernity.
Venetia Vildiridis boutique at the exclusive Santa Marina Resort is a small gem in comparison to the House's athenian outposts, however it carries a carefully curated selection of jewellery with precious stones and a wide variety of statement jewellery in vibrant colours that much the Greek summer vibe.
Venetia and Stella Vildiridis have become known for the rare precious stones they carry in their stores as well as for their watch portfolio with brands that include Patek Philippe, Vacheron Constantin, Parmigiani Fleurier & Baume et Mercier among others.
Extra Tip: After shopping at Venetia Vildiridis jewellery boutique within the Santa Marina Resort and Villas, do not leave without celebrating your new purchases over cocktails and sushi at Buddha Bar Beach also located in this fabulous hotel!
All images courtesy of Venetia Vildiridis.
View Venetia Vildiridis Mykonos location on the Map