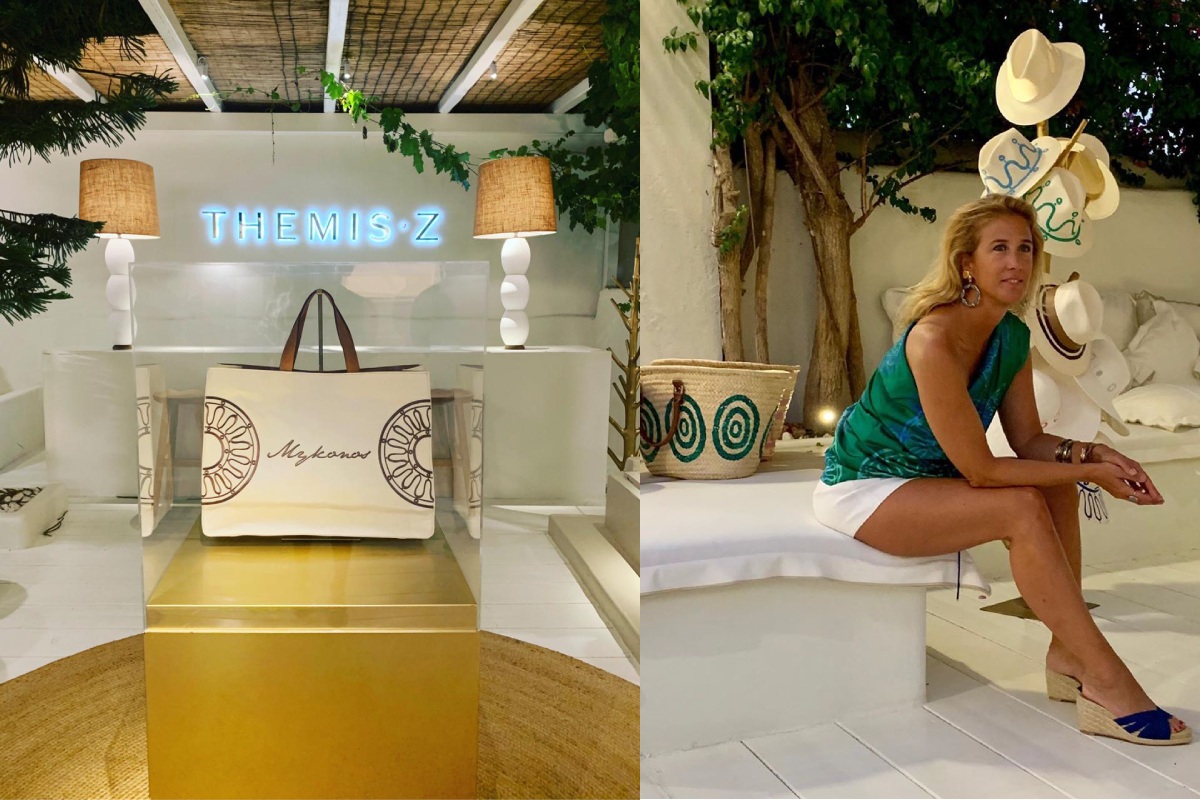 THEMIS Z. CREATES THE "KYMA" OF LOVE
As an act of love and social responsibility, Themis Zouganeli has designed an exclusive line of beautiful and artistic beach bags.
Themis Zouganelis designed an exclusive collection of elegant canvas beach bags this summer meant not only to complement with grace our summer looks but also to support women during their pregnancy in remote areas or isolated islands in Greece through HOPEgenesis, the non-profit organization in the field of medicine that addresses the issue of low birth rates in Greece.
The "Kyma" (wave) pattern, which is this year's brand emblem, represents the contemporary version of the motifs of ancient decorative arts, capturing the energy of the Aegean Sea. Made of natural Greek canvas with the signature "Kyma" design hand-embroidered in three shades (blue, red and green), the "Kyma" collection has a special piece, the "Mykonos" bag, which is decorated with two halves of the "Kyma" pattern and the name of Mykonos dominating among them, indicating the designer's love for the island of Mykonos.
Part of the proceeds of "Kyma" beach bags will be donated throughout the year to HOPEgenesis.You can purchase them online (www.themisz.com), in THEMIS Z flagship stores and in other cooperating stores.