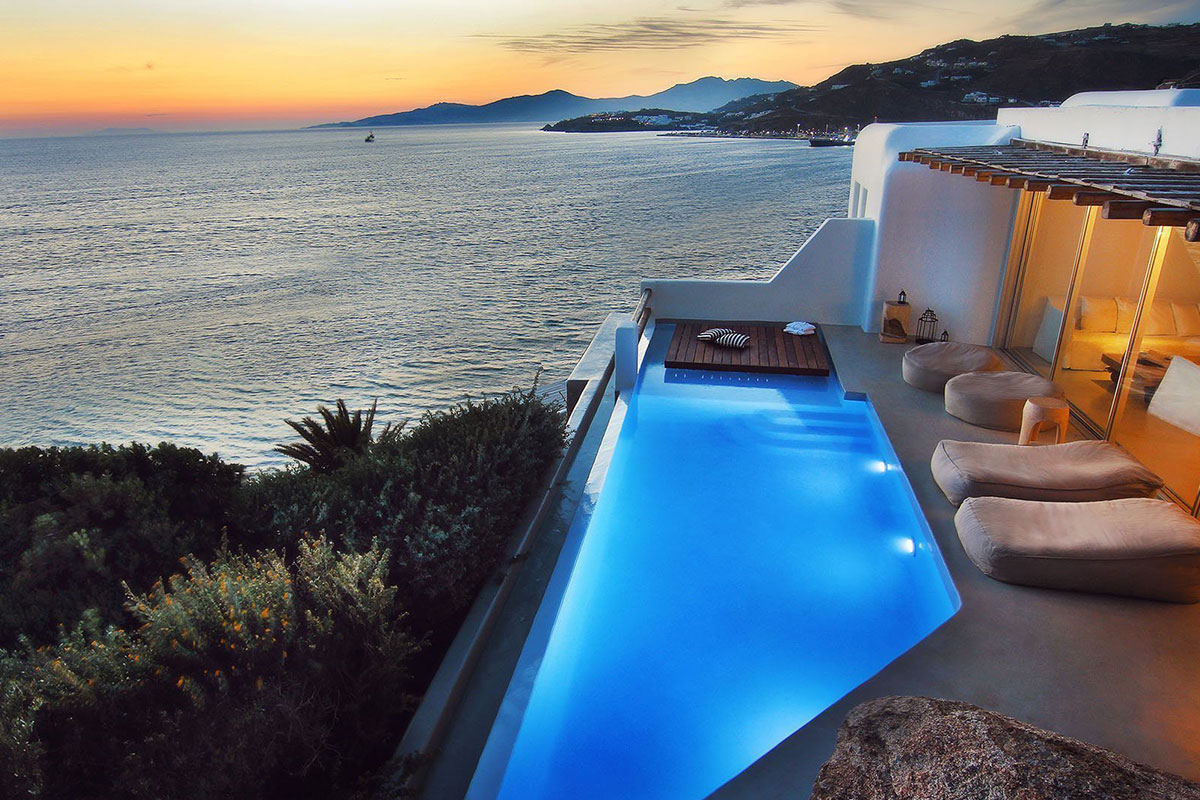 CAVOTAGOO VILLAS
CAVOTAGOO is a 5 star Mykonos hotel with some of the prettiest views the island has to offer. The hotel a selection of 3 Villas ranging from the 1 bedroom villa with pool to the 5 bedroom villa with full sea view and pool, ranging between 60m2-325m2 and sleeping between 3 to 10 guests.
Golden Villa, 2 bedrooms with pool, 120m2, sleeps 5
Diamond Villa, full sea view, 5 bedrooms with pool, 325 m2, sleeps 10.
Golden Villa, 1 Bedroom, 60 m2, sleeps 3.
All images courtesy CAVOTAGOO Mykonos.
View CAVOTAGOO Mykonos Location on the Map