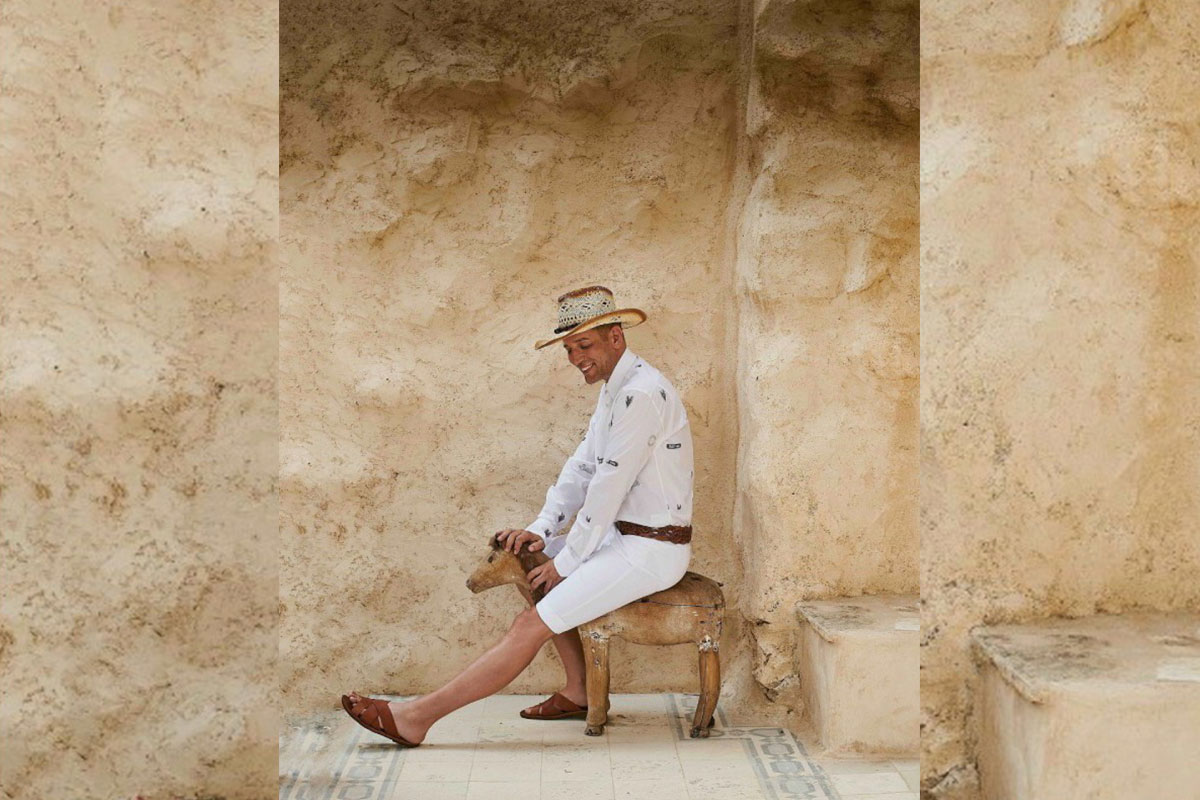 MY MYKONOS | STEFANOS ZAOUSIS
The fashion editor and window stylist, Stefanos Zaousis, is one of the coolest professionals in the industry. Alongside his editorial projects, the tireless and dynamic Stefanos also loves and executes projects as a photographer. For his ongoing collaboration with Mykonos Confidential magazine, he returns to the island of Mykonos in order to continue his creative adventures.
Favorite first thing to do every time you are on the island: Having breakfast at the harbour of Mykonos.
Favorite beach: Elia. The clear water and the positive energy makes Elia my favorite beach.
Best sunset: I would say Little Venice.
Best cocktail: I'm rather a wine lover, so cocktails are not my thing. I do prefer Greek wines, especially Malagouzia.
Best memory: Back in the nineties. We went at Cavo Paradiso Club and we danced until the morning light. Τhe sun was rising above us and a refreshing and surprising summer rain completed the scenery.
Best memories associated with your work: There are so many! I recall the underwater shootings at the incredible waters of Rhenia. A funny moment when a bunch of donkeys started chasing the production manager. A photoshoot with a naked model for a magazine cover and the complains of the neighbours who threatened to call the police. A precious ring from Kessaris that slipped off the model's finger and sank into a swimming pool. And there was this moment, when a flock of seagulls surrounded the model during a photoshoot; the result was an incredible picture that came out of this. And many, many more…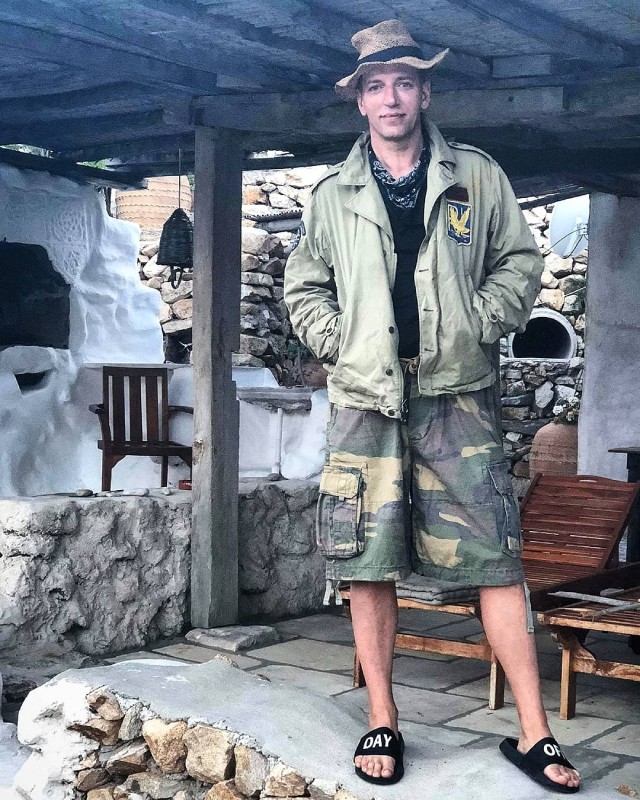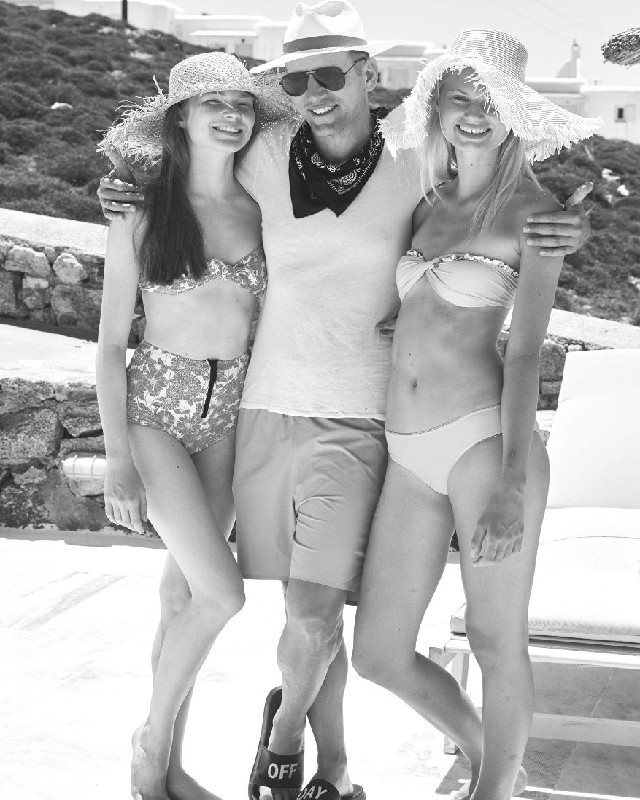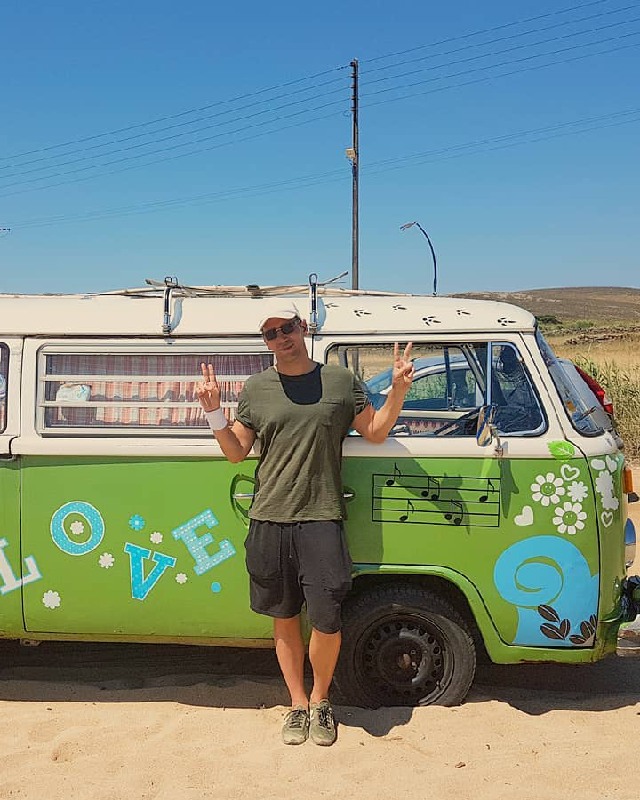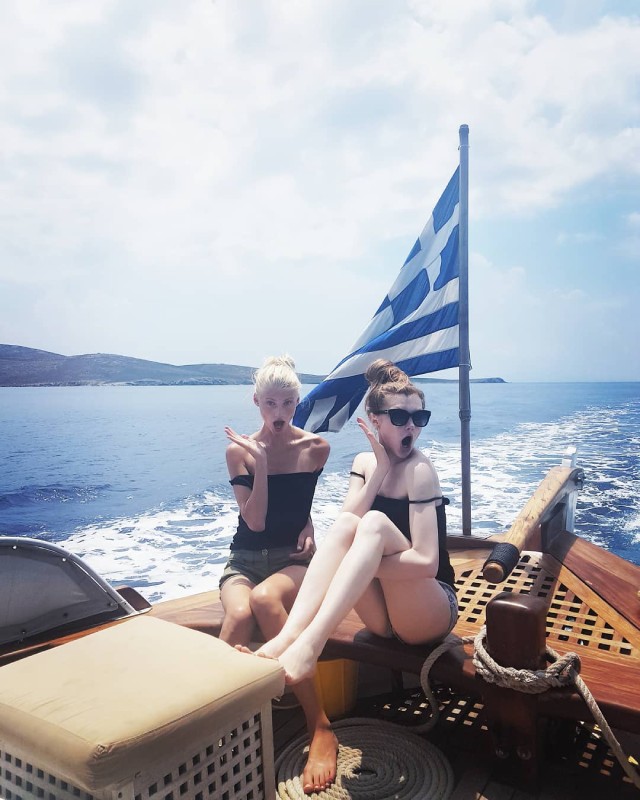 (First picture) Stefanos was photographed by Thanassis Krikis for Mykonos Confidential magazine. Backstage images at Mykonos' unique locations, like Ftelia. All images courtesy of @zaousis.
New best memory that you would like to create: I would like to walk in Mykonos town again with a more relaxed vibe. Right now it looks somewhat like a giant Shopping Mall with pretentious, tacky tourists.
Best company on the island: My friends.
Mykonos by day or by night? Definitely by day and definitely outside of town.
Favorite restaurant: Alemagou at sunset hour.
Favorite bar: JackieO'.
Share with us an "only in Mykonos" experience you had: The legendary Pierros' bar was an "only in Mykonos" experience. First of all because of the mixed crowd and then due to the fact that you could meet real jet-setters every night.
Do not leave Mykonos before you / without…: There is a list of things you can do in Mykonos, but I will suggest my favorites. Having lunch at Fokos Taverna. Having a drink (or two) at Scorpios. Swimming naked at Agios Sostis or Fragkia Beach. Visiting beautiful Delos island nearby and partying all night at JackieO'.