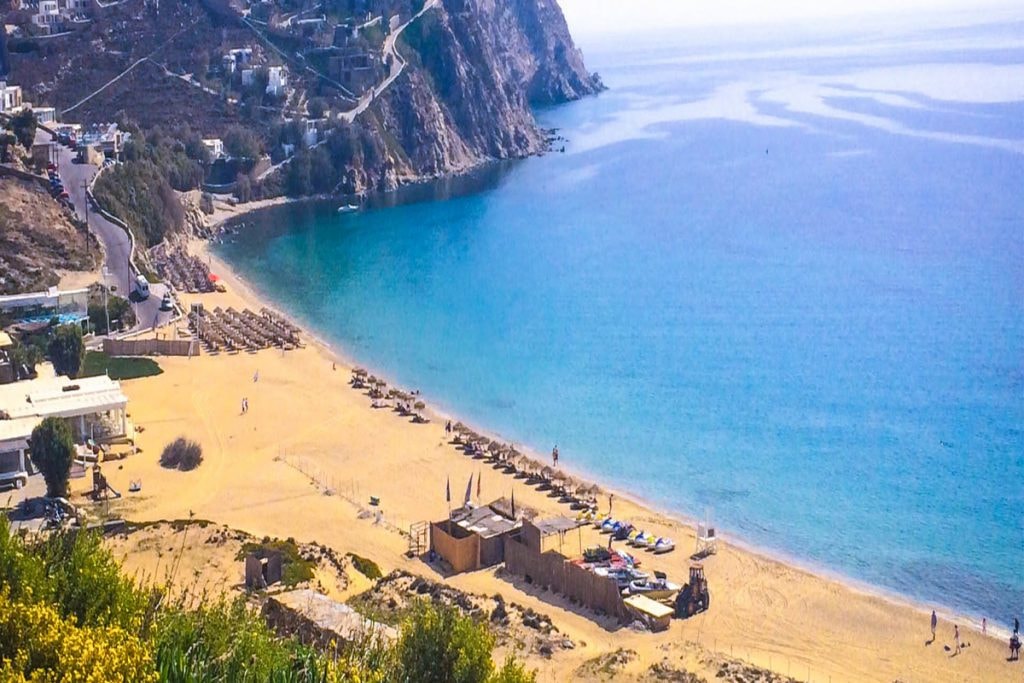 ELIA BEACH
Elia beach is a beautiful beach, maybe the most popular on the island. White sand, easy access and idyllic waters are its characteristics. It is a gay friendly beach and also has a nudist part.
Elia beach is 11 km southeast of Mykonos Town. In high season you will find 5 or 6 buses a day from Mykonos Town to Elia. "Elia restaurant" and "Capelayo Food Senses" are there for your lunch.
Hint: We recommend you the local boat, "lantza", to take you from Platis Gialos to Elia. A really native experience.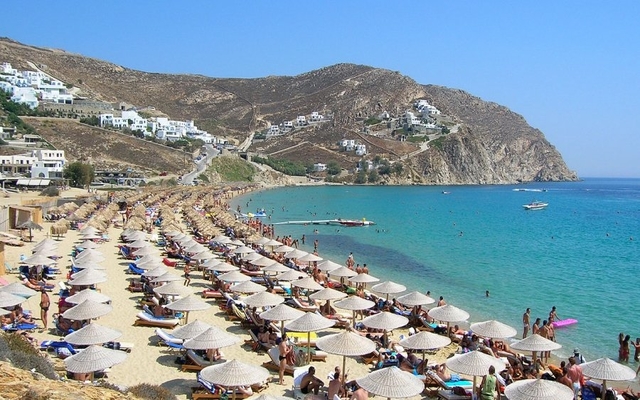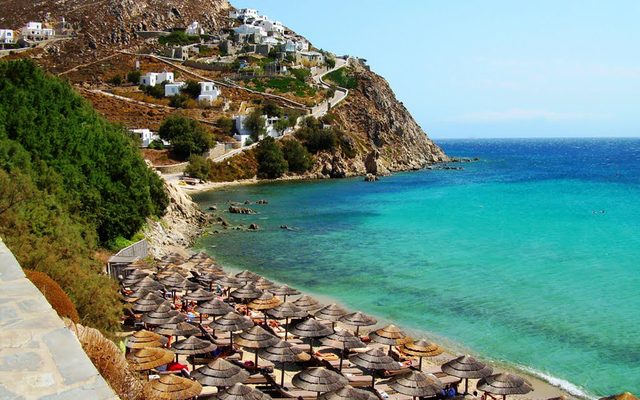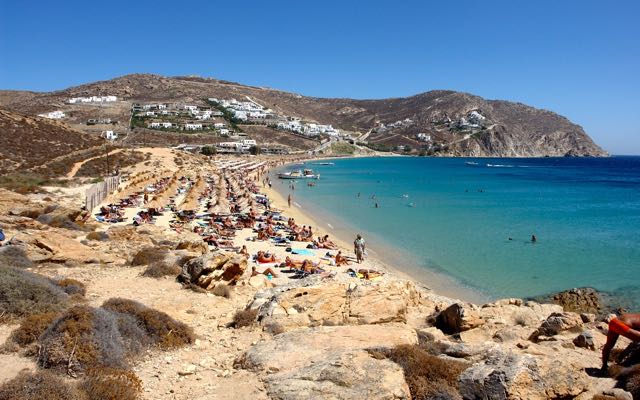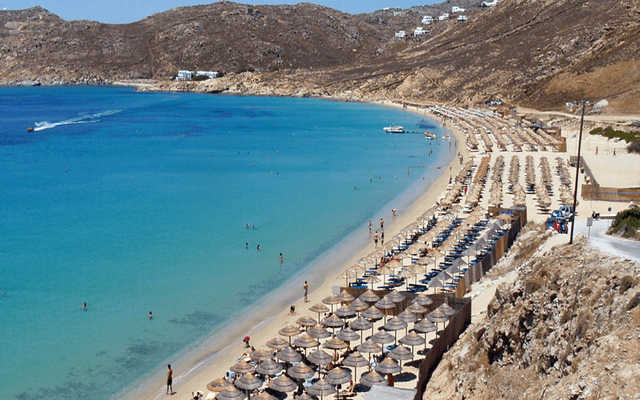 Elia Beach
Mykonos, 846 00
View Elia Beach Location on the Map