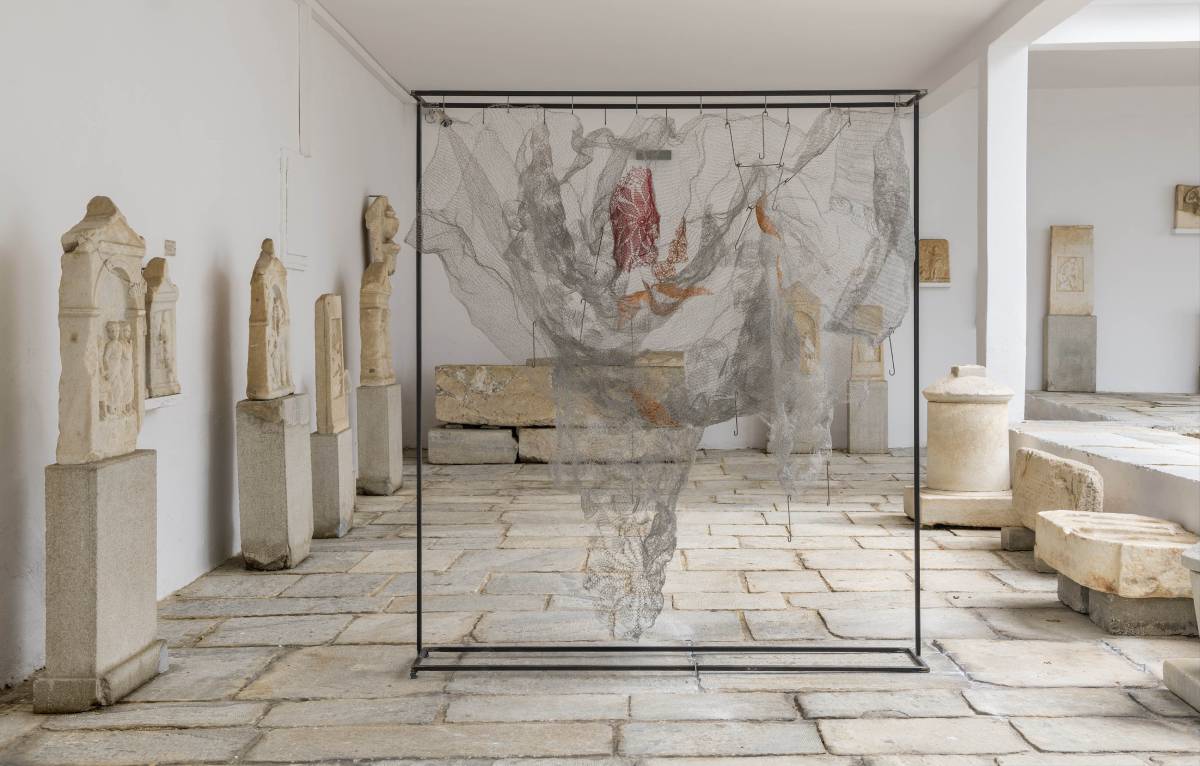 THE PALACE AT 4 A.M. | ARCHAEOLOGICAL MUSEUM OF MYKONOS
NEON in collaboration with the Ephorate of Antiquities of Cyclades presents: The Palace at 4 a.m. at the Archaeological Museum of Mykonos. The show takes its title from an iconic work by Alberto Giacometti.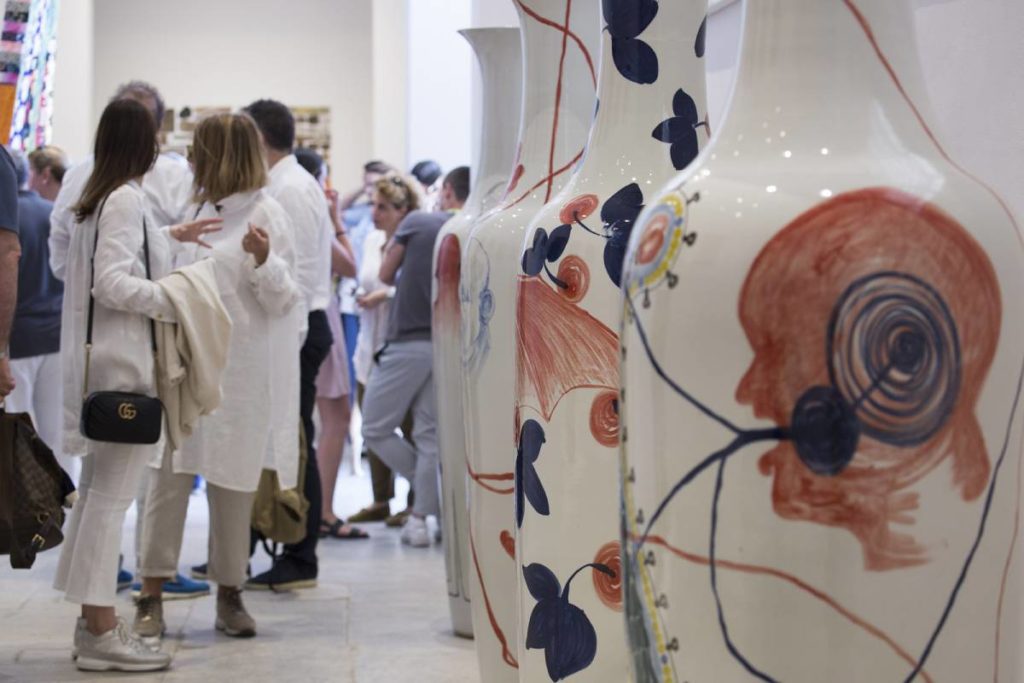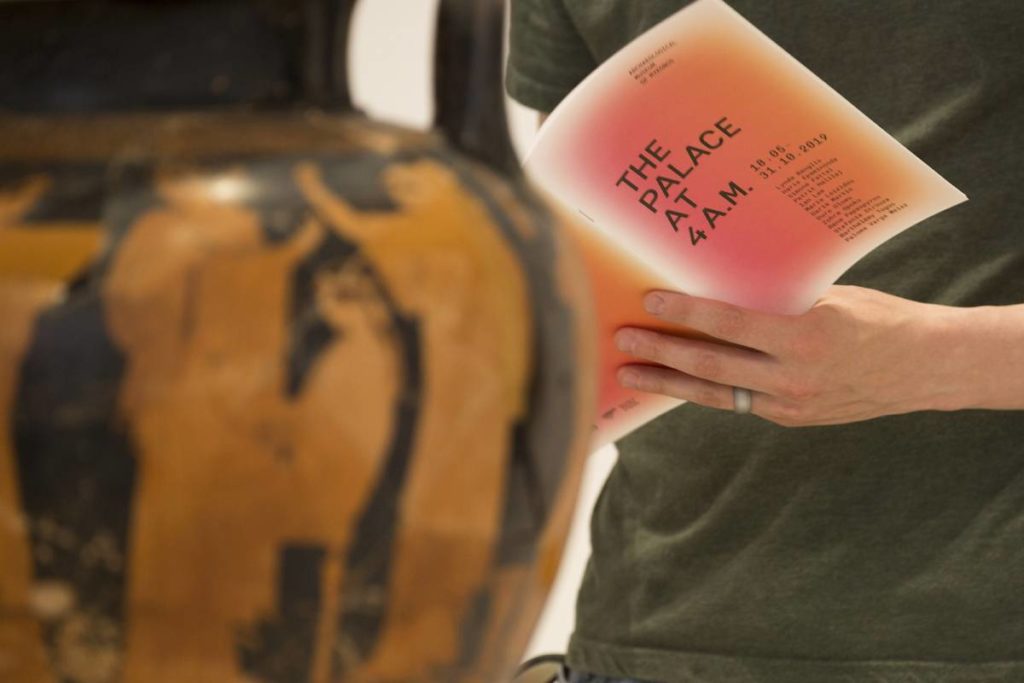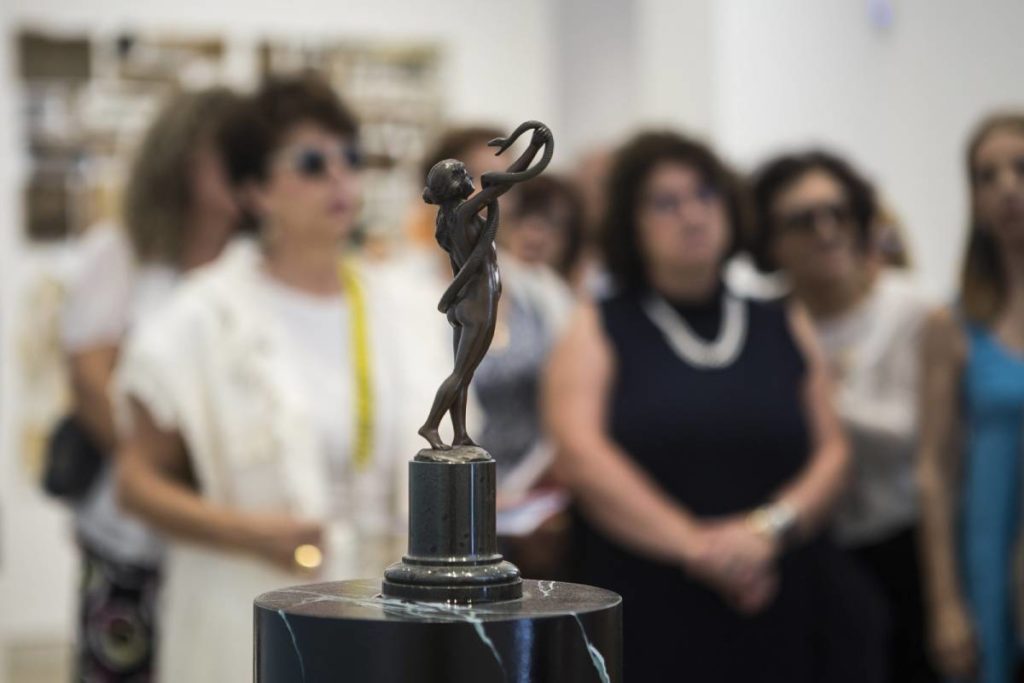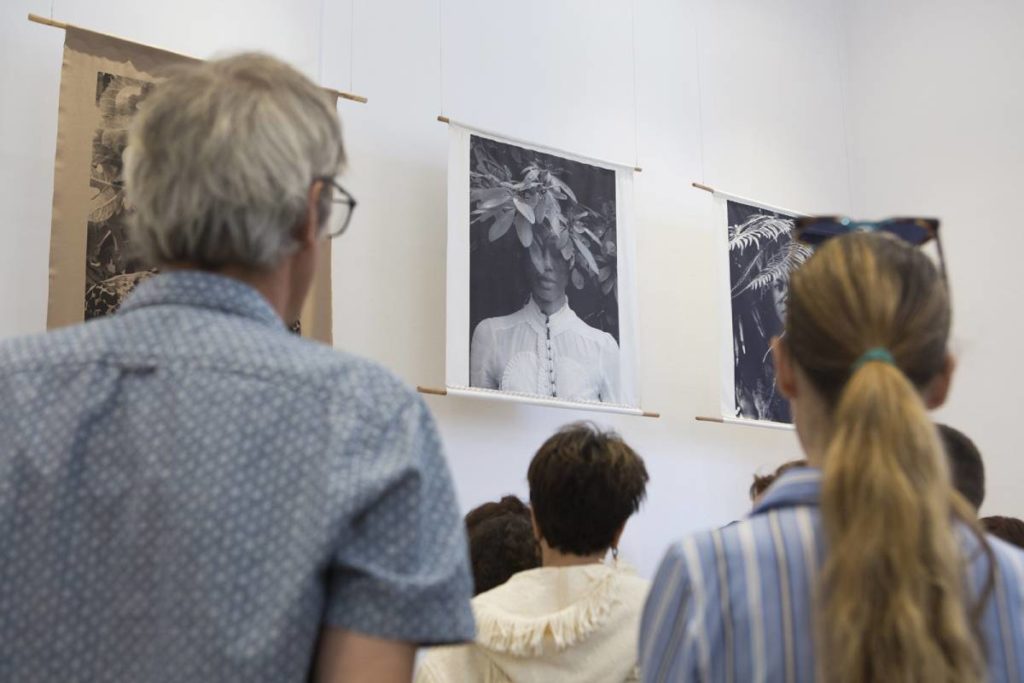 The Palace at 4 a.m. is a small wooden sculpture he created in 1932; like a theatre it features a dramatic encounter between a woman, a bird and a spinal column. Presiding over these protagonists is a totemic entity. The scene is a palace before sunrise, a time of dreams, ghosts and secret assignations.
The exhibition draws on the strange drama of Giacometti's masterpiece to evoke the spirits, rituals and myths that haunt ancient archaeological sites such as Delos. The island's statues, architectural fragments, vessels and tombstones collected in the museum are attributes of a cosmopolitan citizenry that disappeared two millennia ago. Just as Delos once brought together people from across the ancient world, The Palace at 4 a.m. features a global roster of 13 artists.
Their work is juxtaposed with the museum's collection and additional treasures selected by the archaeologists of the Ephorate of Antiquities of Cyclades. Like a theatre curtain a monumental decorative drape newly commissioned from by Duro Olowu, which combines the richly decorated textiles from northern and southern hemispheres, provides the overture to the exhibition.
An installation of artefacts – both platonic and erotic – has been composed by Haris Epaminonda. Simone Fattal presents her haiku-like ceramics evoking classical ruins and monsters; while Rena Papaspyrou magically transforms contemporary detritus into archaeological fragments. Ian Law enters the hallowed confines of the museum vitrine with votive figures that incorporate the ashes of the dead.
DETAILS | THE PALACE AT 4 A.M.
Exhibition until 31/10/2019 | Archaeological Museum of Mykonos
OPENING HOURS
Mon, Wed & Sun | 08.30-16.00
Thu – Sat | 09.00-21.00
Tue | Closed
Curated by Iwona Blazwick, OBE, Director, Whitechapel Gallery & Elina Kountouri, Director, NEON
The admission ticket supports the activities of the Archaeological Museum of Mykonos.