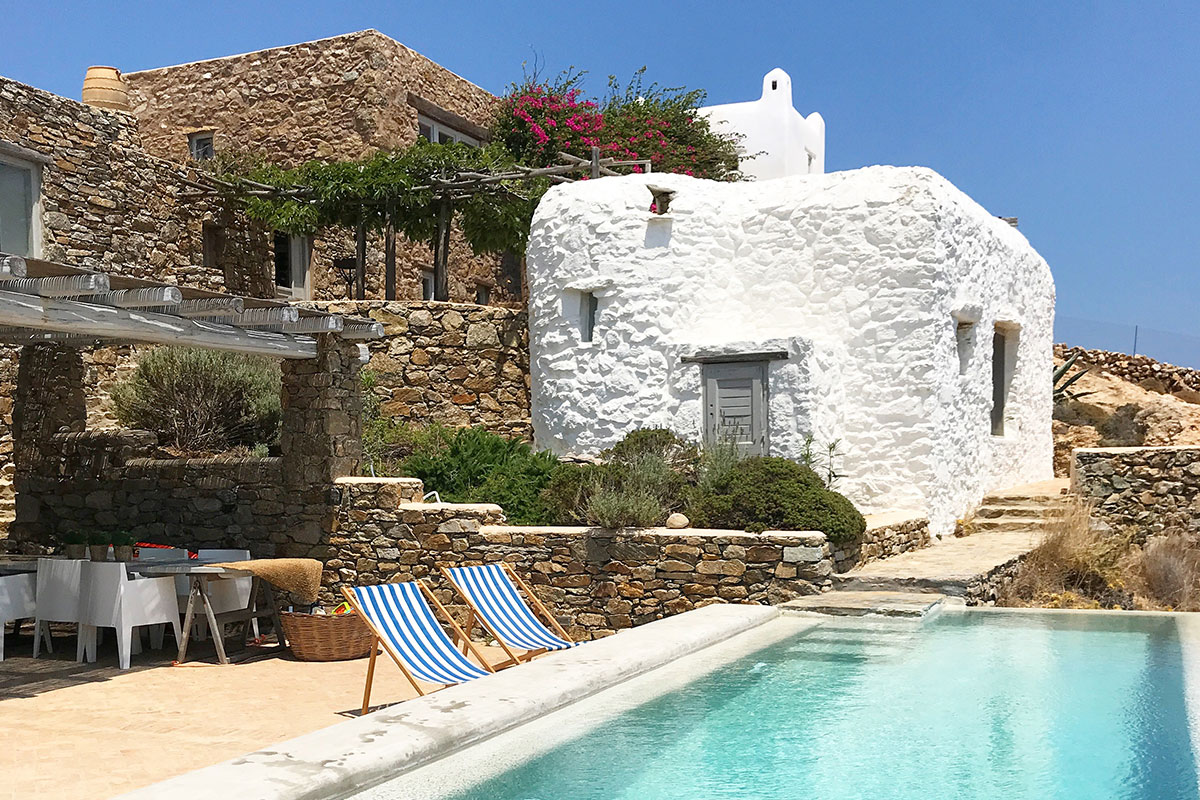 MY MYKONOS | MARILENA RIZOU
Marilena is one of our favorite people on the island, not only because of her good aesthetics but also because she has designed the nicest villas in Mykonos. Almost a local herself she is sharing on All About Mykonos all the things that she loves about the windy paradise of the Cyclades.
Favorite first thing to do every time you are on the island: I go to the supermarket to prepare my house for the days and nights that I will be staying in and inviting friends and family over!
Favorite beach: Ftelia endless sandy beach. Sophisticated, children friendly and chilled out at the same time!
Best sunset: Caprice my love! Melpo, the owner but also heart and soul of the place is my friend and I love going there to feel the atmosphere she creates.
Best cocktail: Interni restaurant in town has the best cocktails and the best vibe. My favorite is their spicy Margarita!

Best memory: Staying until late at Agios Sostis beach.
New best memory that you would like to create: Looking forward to meeting new and exciting people from all over the world.
Best company on the island: I love it when my friends arrive. The only thing I miss from the old times on the island is that the crowd has changed.

Mykonos by day or by night? For me it is by day! In the morning at the beach and afternoon in town!
Favorite restaurant: My favorite food is at Nammos restaurant. I prefer though to go at night when it is more quiet and romantic!
Favorite bar: Astra bar in town, it reminds me of when I was young and wild!
Share with us an "only in Mykonos" experience you had: One of my favorite experiences in Mykonos is when we take a small wooden kaiki boat across to Delos island for a tour of the ancient ruins and then swimming and picnic in a secluded beach!
Do not leave Mykonos before you / without…: Visiting Free Shop in town! Coolest mix of bags, clothes and sandals in the world!