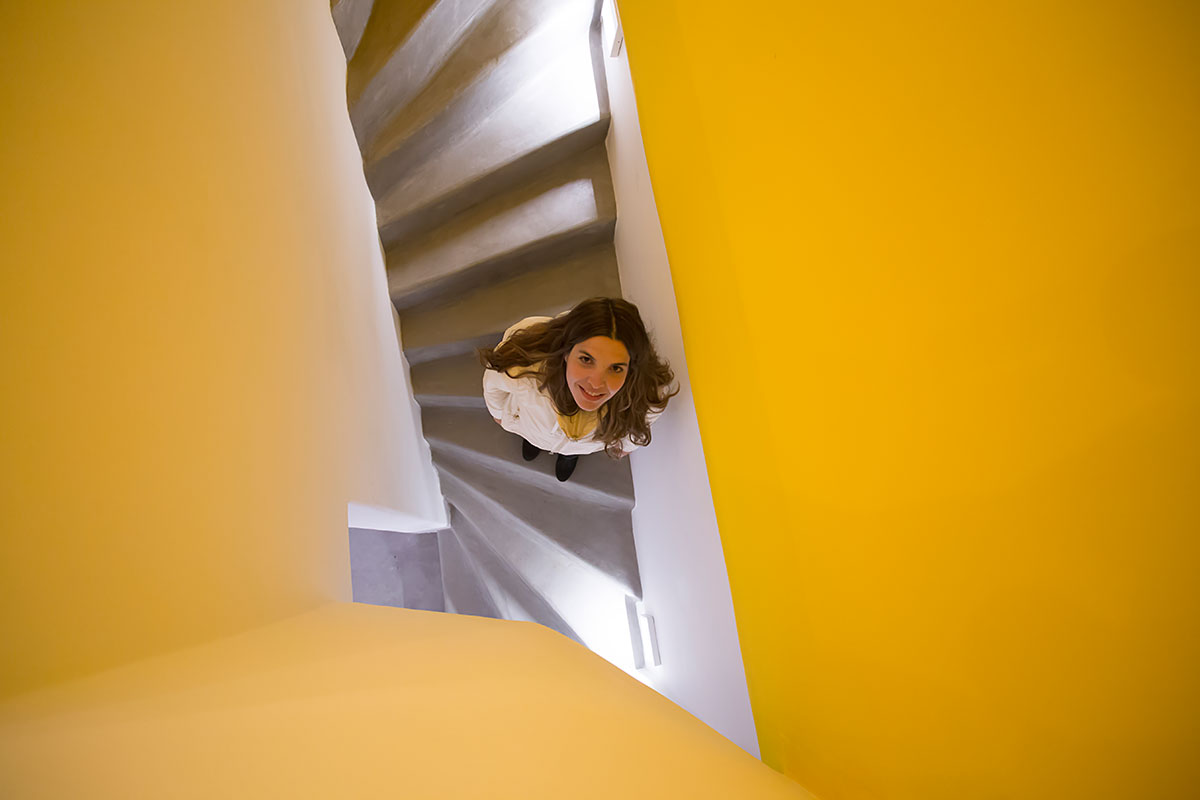 MY MYKONOS | MARINA VRANOPOULOU
Marina Vranopoulou is the mind behind Dio Horia Gallery in Mykonos Town. She is sharing with us her favorite things on the island.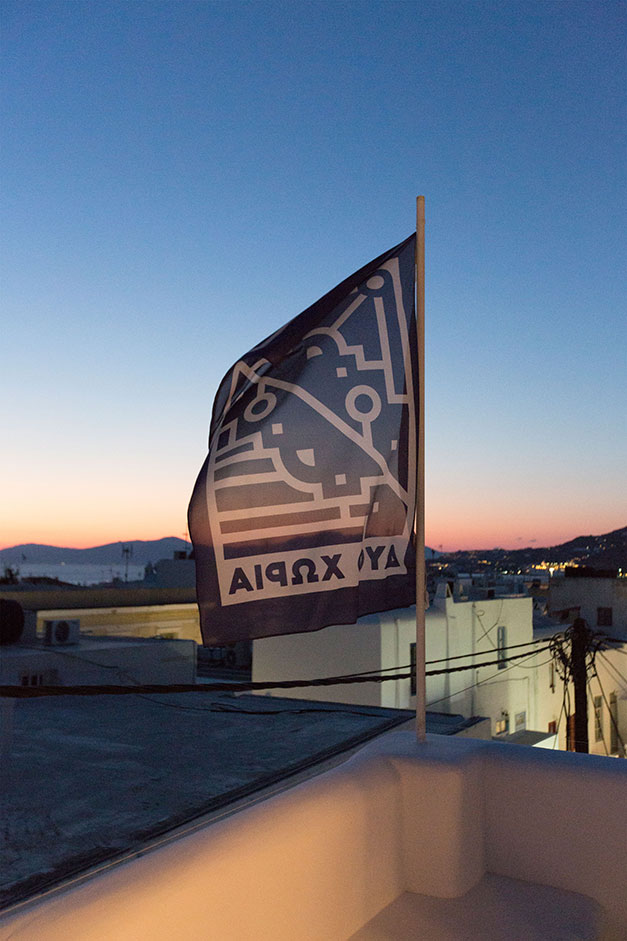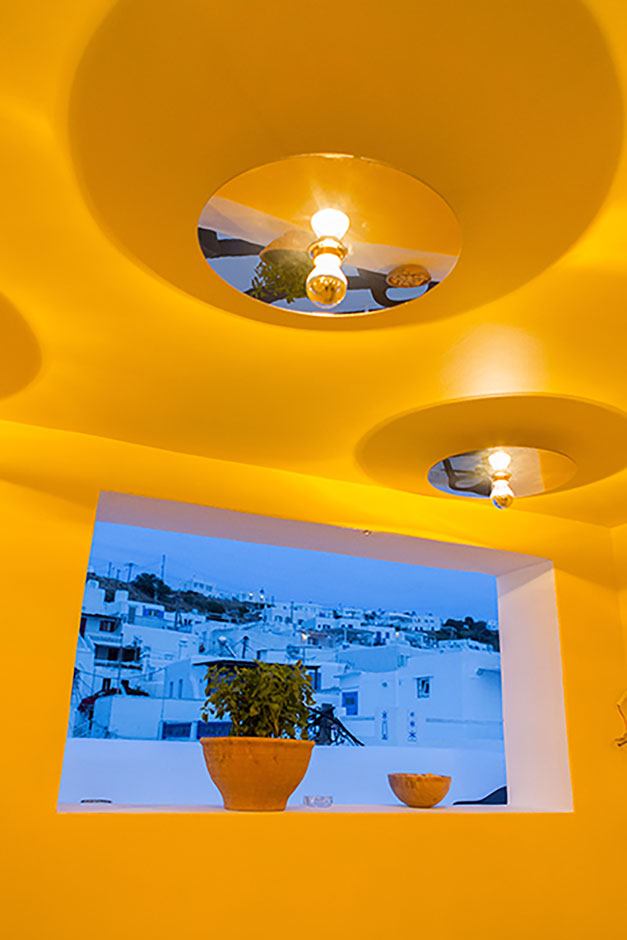 Favorite first thing to do every time you are on the island: Take it all in. The light, the architecture and the dry scenery.
Favorite beach: Kalafatis. It is too far away for crowds to come and still a bit rustic and pure.
Best sunset: At the little art bar at the rooftop of my gallery, Dio Horia.
Best cocktail: The one that makes me feel carefree.
Best memory: With my friends hanging in my house looking at the Aegean.
New best memory that you would like to create: I would love my sons to love Mykonos the way I do.
Best company on the island: My husband and the invited artist from Dio Horia's residency program.
Mykonos by day or by night? Day.
Favorite restaurant: Nautilos in town.
Favorite bar: Cannot play favorites here.
Share with us an "only in Mykonos" experience you had: Mykonos' town is very unique. It is the historical settlement of the island with a plethora of traditional whitewashed houses sitting in the flat region in contrast to the other Aegean settlements which they are developed amphitheatrically in hillsides overlooking the sea. Transferring artworks there via tricycles is quite special.
Do not leave Mykonos before you / without…: Letting go. You made it there, why not wholeheartedly enjoy it?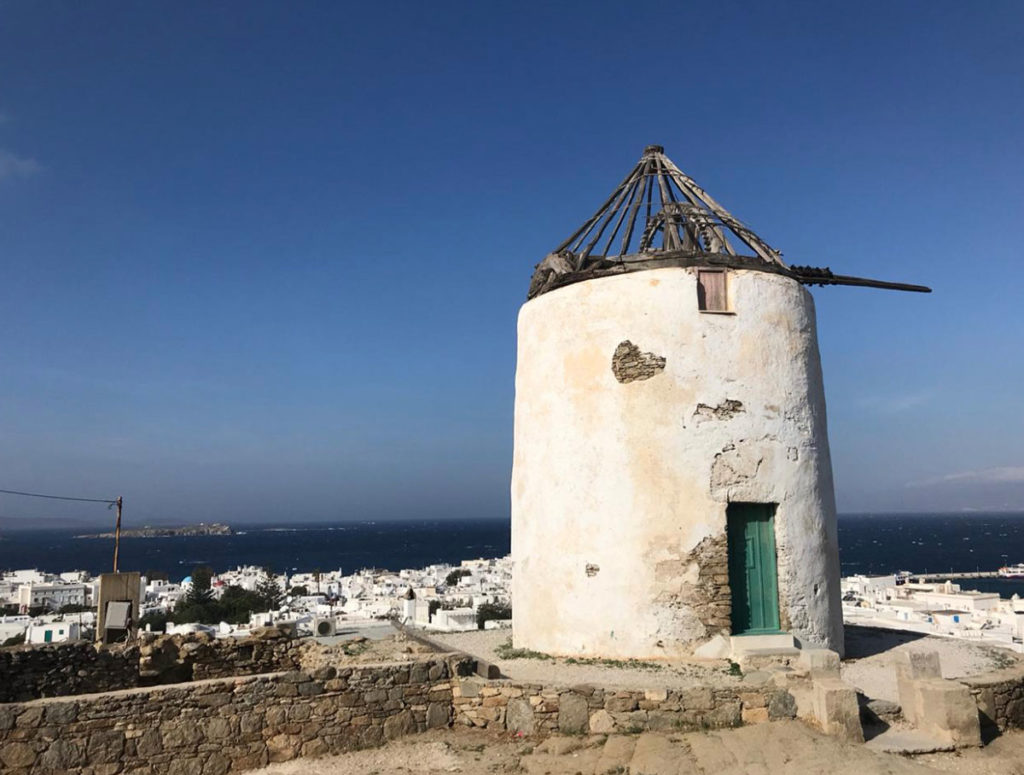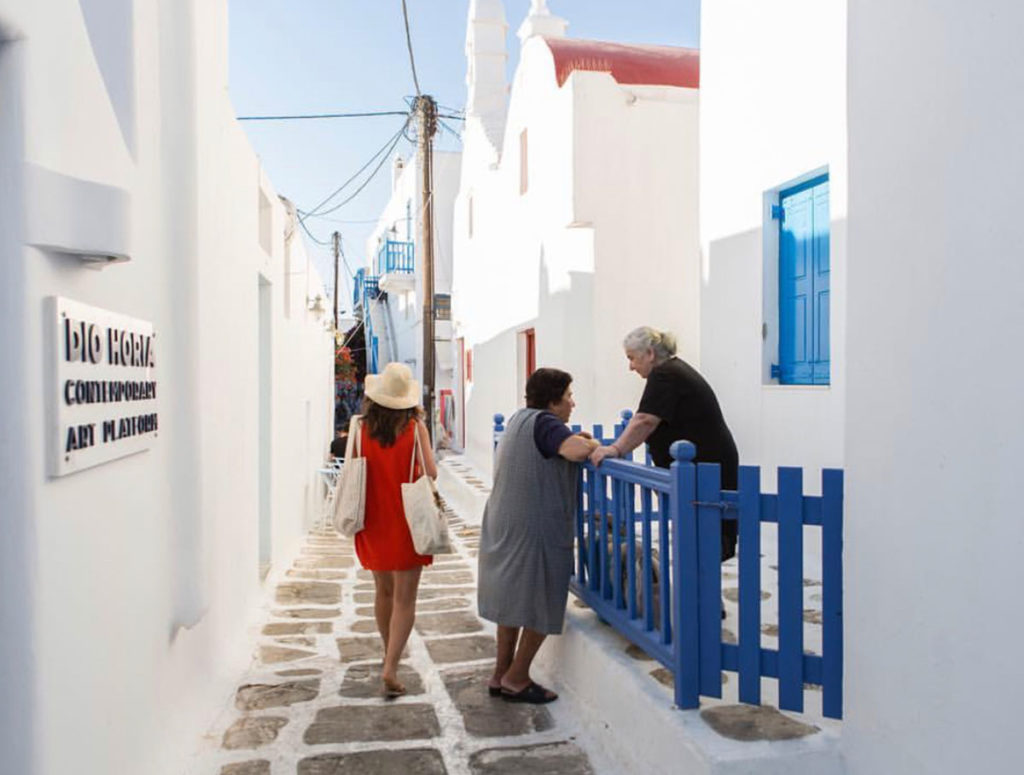 Marina has been photographed by Dionysis Koutsis