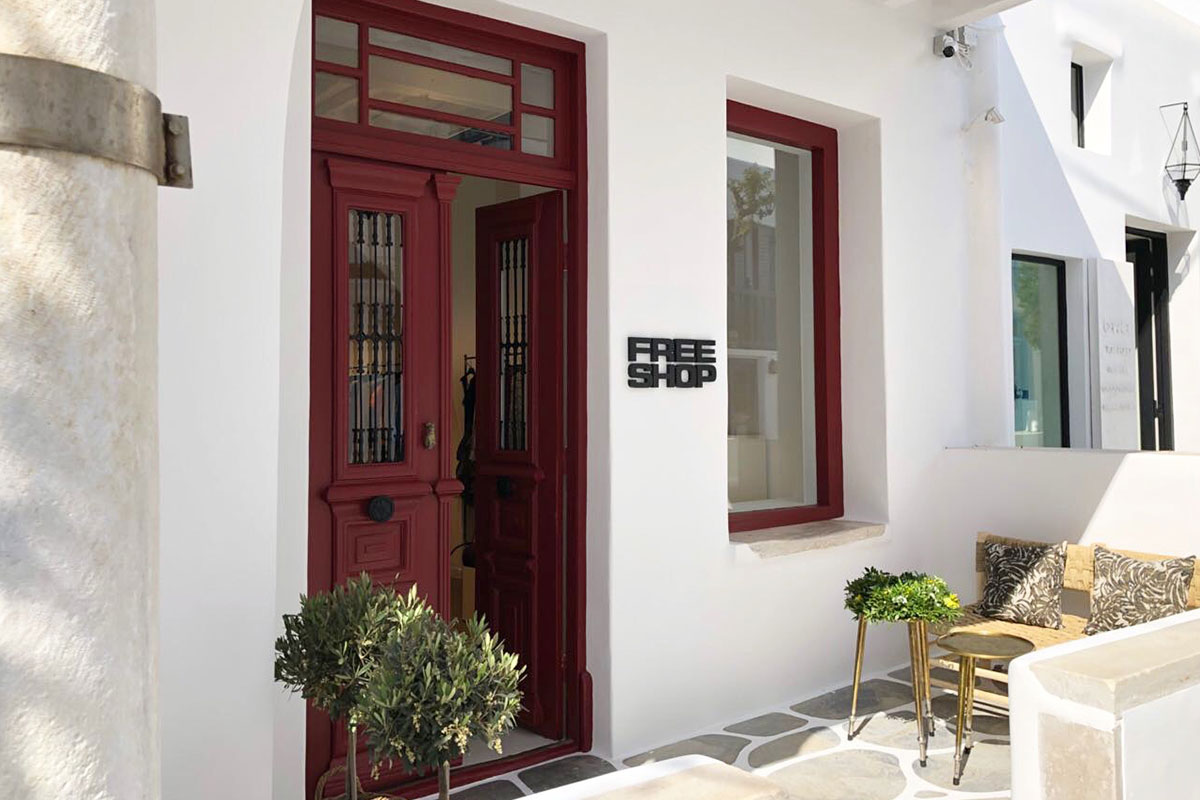 FREESHOP
FREESHOP is a favourite shopping spot for high end fashion on the island of Mykonos. The Mykonos offspring of Freeshop Athens carries a lot of cool brands such as Balenciaga Paris, Ganni, Equipment Paris, Maison Margiela among others as well as their own brand Wildwood which is a modern girl's favourite easy to wear kind of clothing range.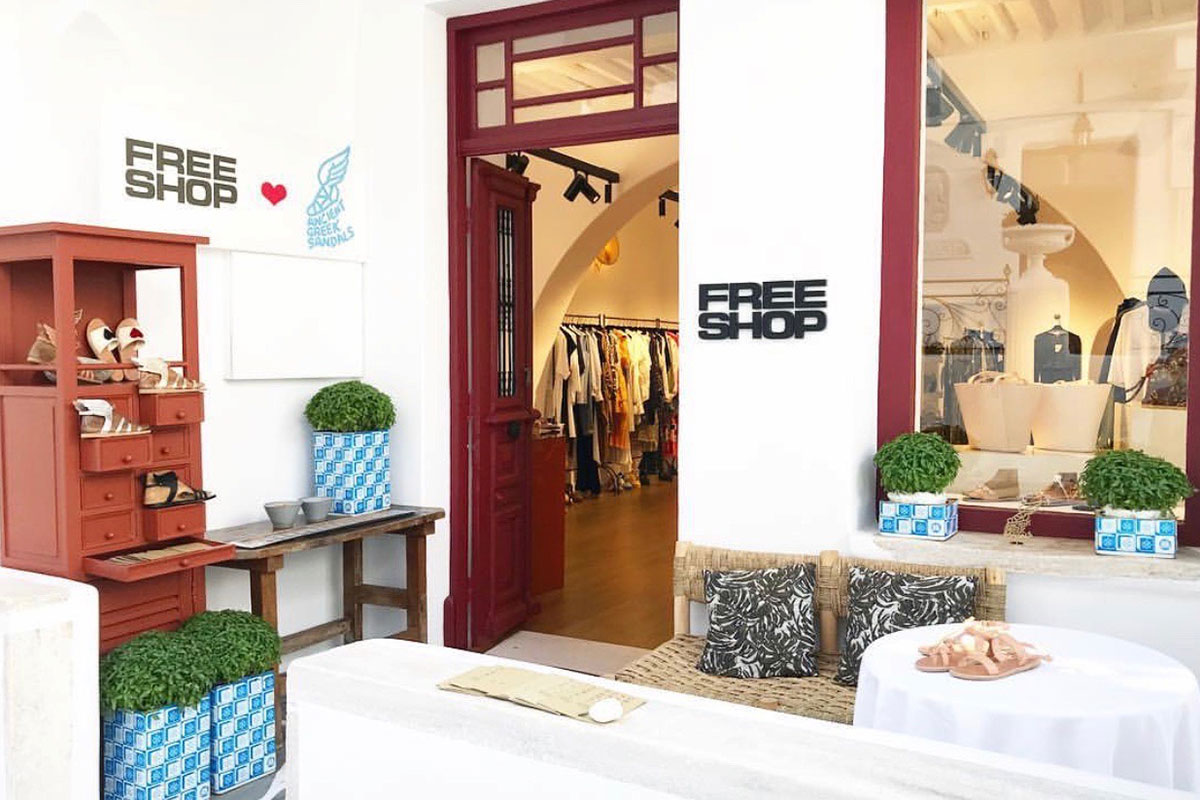 Every year the store hosts exclusive events such as the monogramming event for cult Greek brand Ancient Greek Sandals.
Apart from its downtown post FREESHOP has got another beach side shop at FTELIA Beach.
Kalogera 26, 84600 Mykonos Chora
+30 22 8902 6535
View FREESHOP Mykonos location on the Map