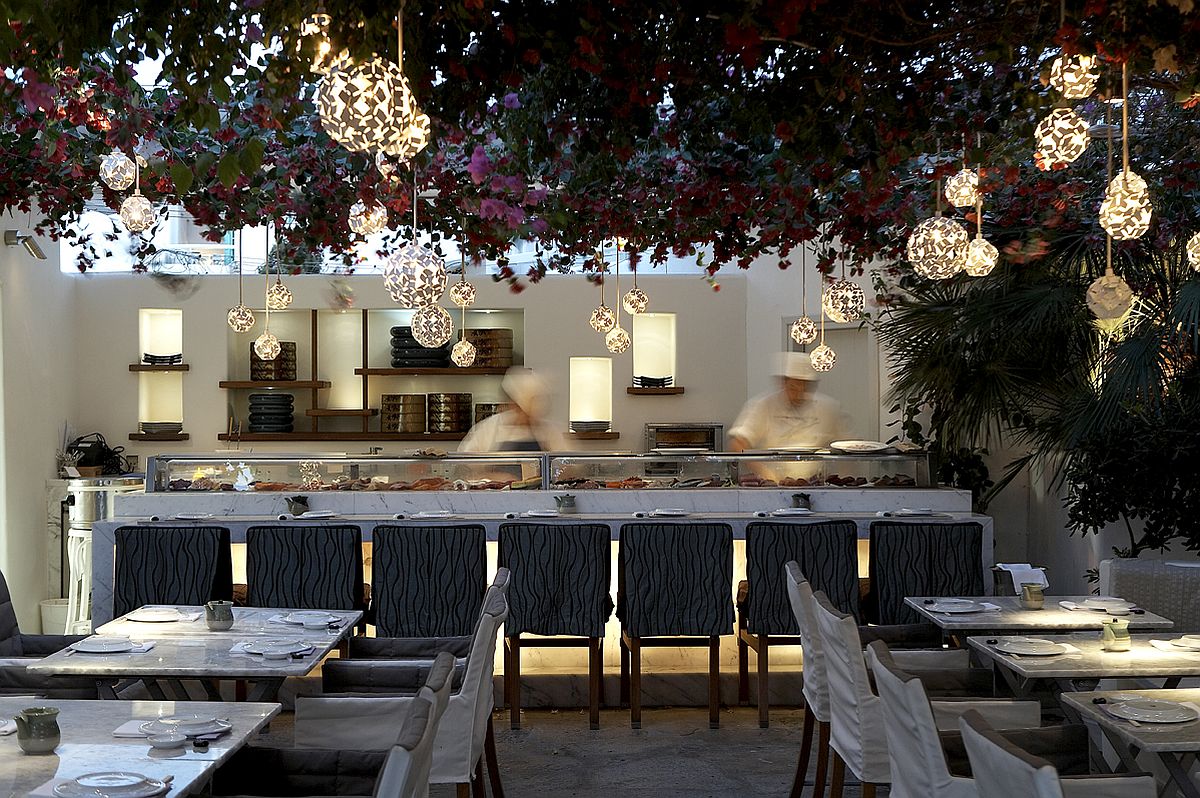 MATSUHISA MYKONOS
After a fateful meeting in London in 2003, superstar chef and entrepreneur Nobu Matsuhisa and the Ioannidis siblings of Belvedere Hotel joined forces, transforming a mid-19th Century mansion into a restaurant that has become a Mykonos staple.
Opening his first restaurant in Peru in 1972, Nobu Matsuhisa embraced South American and European influences, eventually coining the term New Style Japanese cuisine. Since then, his name has become synonymous to his signature black cod dish, but his repertoire is wider than the ocean.
His Mykonos outpost embraces global favourites, like rock shrimp salad, yellow tail jalapeno, white fish dry miso, salmon karashisu miso and sashimi salad, but you can also find daily specials featuring Greek fish and seafood straight from the Aegean Sea.
View Matsuhisa Mykonos location on the map