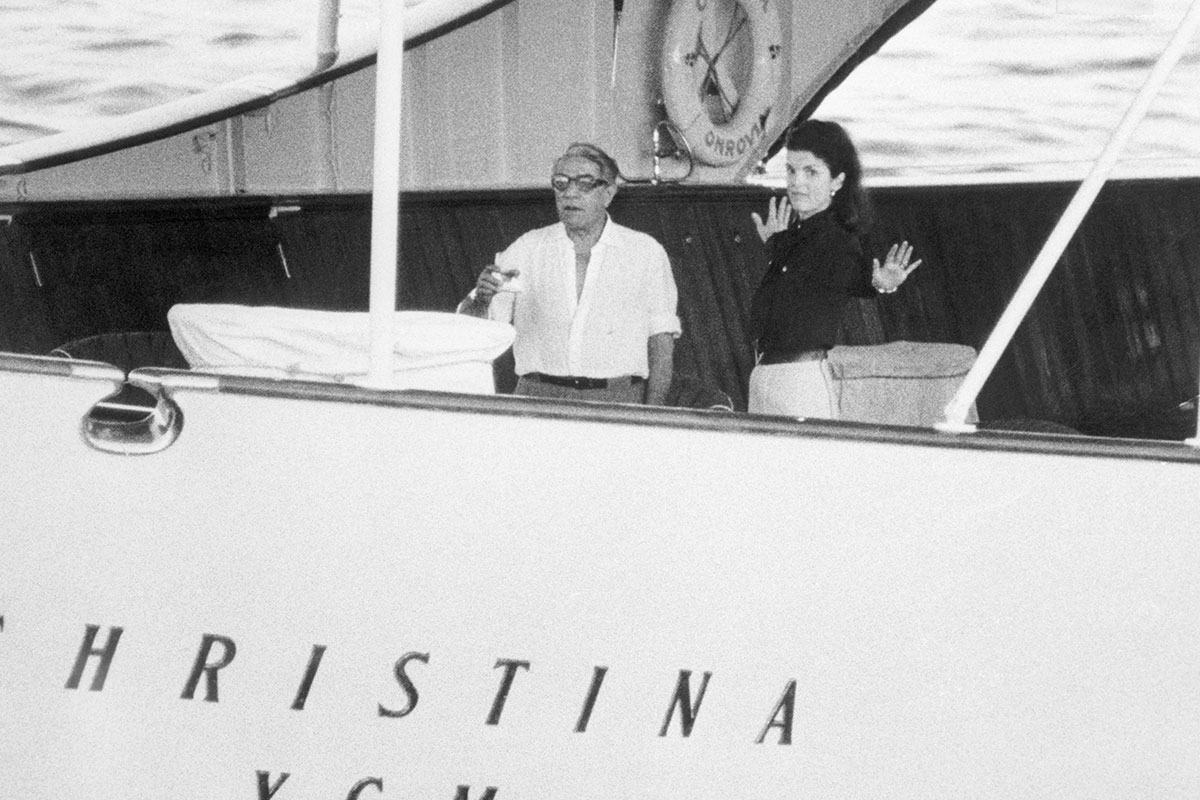 JACKIE O' IN MYKONOS
Jackie Onassis and her exquisite style
She was an influencer way before influencers made their official hashtag debut on Instagram. In honour of her first visit in Mykonos (June 10, 1961) we celebrate the signature style of Jackie Kennedy-Onassis and her affection for fashion that taught generations and made her one of the most iconic public figures.
Apart from the position she held in the American society, her charity support and her contribution to the Arts and Literature, Jackie Kennedy-Onassis left her mark in fashion as a style icon, serving impeccably the meaning of effortless style, using her sharp wit and perception with which she handled the fashion's front line in her own original way. She has given us style lessons with every single appearance of hers, which she managed to update periodically with cleverness.
At her first era as the First Lady of the United States she introduced us the pillbox hat (designed for her by Halston), her love for Chanel suits and her monochromatic ensembles as she understood like no other the vigorous dynamic of a single color (her total white outdoor looks are unforgettable) which, depending on the occasion (casual or formal), she matched with hats and low heels pumps. In addition, details and accessories always gave an extra chic touch to her signature style: the long sleeve (opera length) gloves, the bows on the dresses, the headscarves, the (dramatic) capes that were covering her shoulders. Also notable: the matching style of her children which she managed to fit perfectly with her own, when they had to appear all together in front of the public eye.
(left) Jackie O. arrives on a speedboat at the Mykonian harbor wearing a simple sleeveless summerdress and a red kerchief.
(right) Petros the Pelican, Mykonos' representative symbol, were introduced to Jackie Kennedy at her arrival. When he passed away she gifted a new pelican to the island, Irini.
Images courtesy of LIFE magazine archive.
At the time she was married to Aristotle Onassis (on her wedding she dressed in a Valentino knee-length ivory lace dress with a turtleneck, long sleeves and a pleated skirt), her look changed and she introduced us to the Jackie O. style – including the signature oversized sunglasses.
Her appearances -the late seventies made their point- were inspired by an androgynous and business oriented style, influencing the next generations. At the same context, the long, wavy dresses and skirts were also part of her style routine. She was the woman who set fashion standards for decades and will always be remembered as a graceful, delicate and elegant figure who loved Greece and Mykonos.