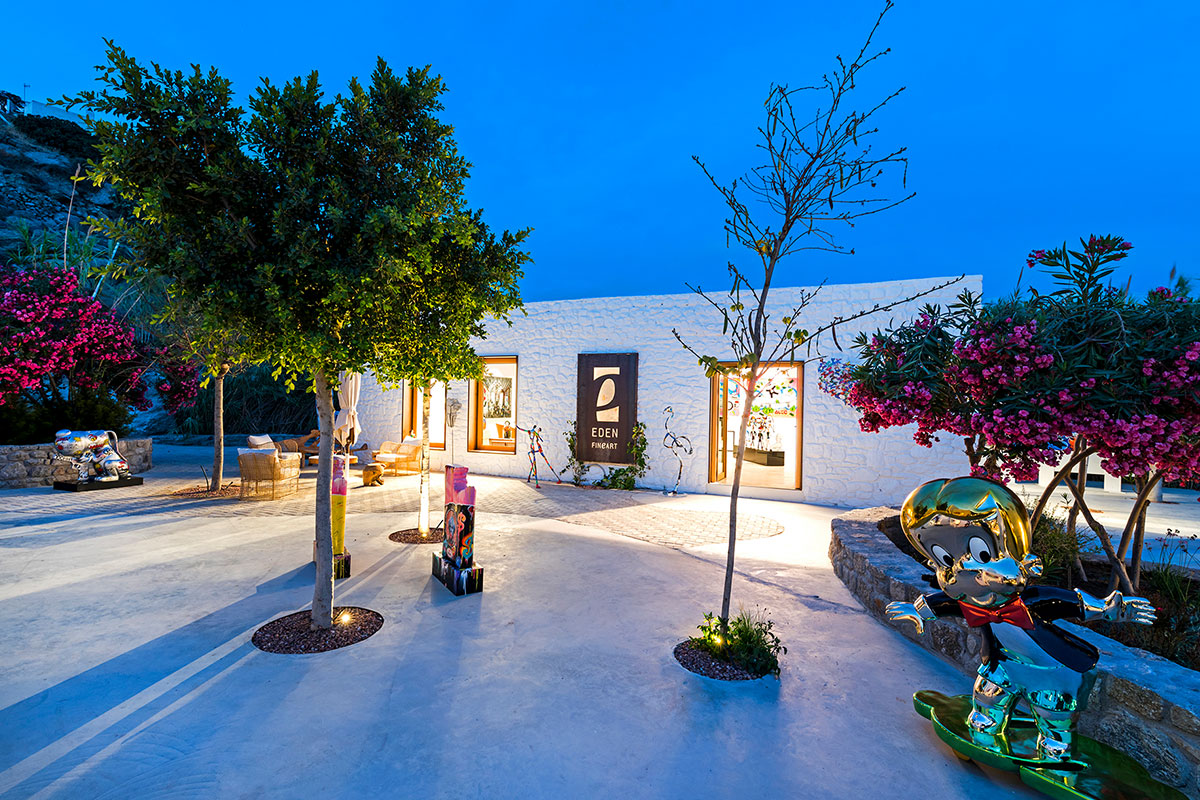 EDEN GALLERY – NAMMOS VILLAGE
Eden Fine Art, a major international gallery initiated and owned by Cathia Klimovsky has accomplished much since its inception in 1997. The exposure of Eden has indeed expanded internationally through the launch of ten galleries in prime and sought after locations and through partnership developments.
The Gallery promotes a consistent artistic direction by curating a contemporary expression that conveys an optimistic and colourful viewpoint on life.
The gallery has grown steadily, developing a precise understanding of the needed expertise required to be a successful contemporary art dealer in major metropolises.
Cathia Klimovsky's expertise has established Eden Fine Art as a leading actor in the contemporary art scene. The strict selection of promising, successful and established international artists ensures the high quality level of the work.
Acting as a publisher, Eden not only promotes its artists by displaying their work in its ten galleries, but also ensures quality exposure through a select network of partnering independent galleries across the world.
Eden Fine Art's Mykonos gallery is an International gallery of Pop and Contemporary Art situated among the beach towns of Psarou on the island of Mykonos. The boutique gallery offers an intimate Modern collection with over 26 artists from all over the world.
Eden Fine Art Mykonos opened in August, 2018 and is part of a network of galleries owned and operated by Eden Fine Art, which opened in 1997 and has been operating as an international gallery for over twenty years.