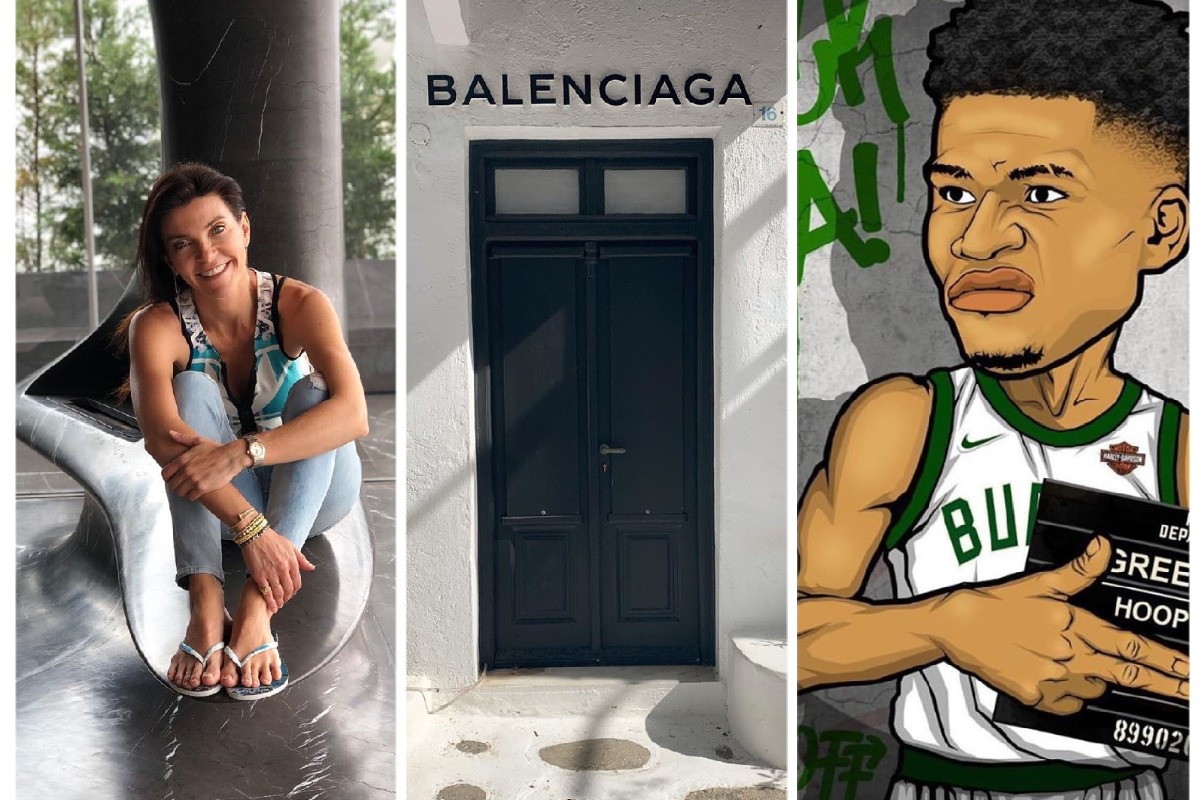 FANTASTIC MYCONIAN NEWS
One interesting collaboration, a boutique relocation and the arrival of Giannis Antetokounmpo. Here are the latest news from the island of Mykonos.
Local soul
Greek photographer Marina Vernicos has created two Havaianas models that will be sold exclusively on the island so you can wear the blue of its waters wherever you go.
The Mykonos models feature two beautiful photos from Marina: the first of the picturesque Little Venice area of Mykonos town with the crashing turquoise seas on a slim model with bright blue pop logo and the second of the iconic Mykonos windmills.
Marina Vernicos takes her inspiration from the beauty of Mykonos.
In her own words: "Mykonos is one of the most beautiful places in the world. Full of life, full of colors and this is exactly what inspired me for the Havaianas Local Souls".
These models will only be sold in official Havaianas stores and approved Havaianas retailers throughout the island.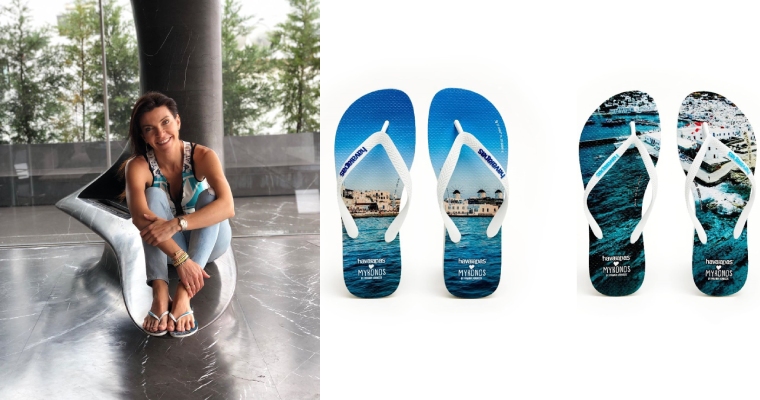 Balenciaga boutique is moving…
…to Nammos Village. The boutique has found a place at the posh "fashion district" by the beach.
From the island's town (we like to call it Chora), where the store is located from the beginning, it will be relocated in the next two weeks to Nammos Village. Mykonos' fashion lovers and the eclectic fashionistas have something to wait for.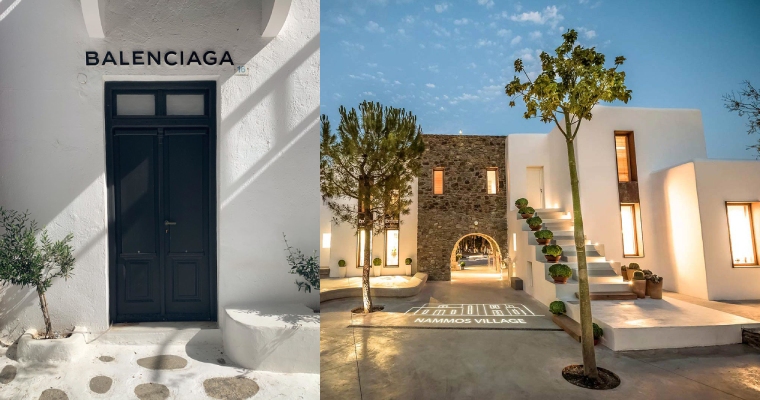 The unstoppable Giannis Antetokounmpo
NBA superstar Giannis Antetokounmpo aka "The Greek Freak" arrives in Mykonos on July 6 for the "Give n Rise" Charity Event. The occasion will be held at the "multi-experiential beachfront retreat" SantAnna.
As part of the Dunks & Dance event, the pride and joy of the Milwaukee Bucks along with his "Antetokounbros", will turn the luxurious poolside area of SantAnna Mykonos into a basketball court for a day.
The event will be followed by an after party, with live acts and international DJs taking over the stage of SantAnna to entertain the audience and conclude the big day.
Part of the proceeds benefiting the Elpida Association of Friends of Children with Cancer.
Information: +30 2289 025805, info@santannamykonos.com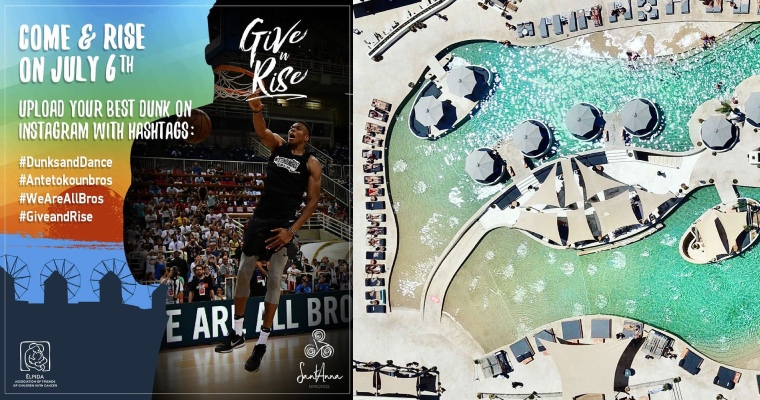 Photos courtesy of @artmobb via @giannis_an34 and SantAnna beach club.