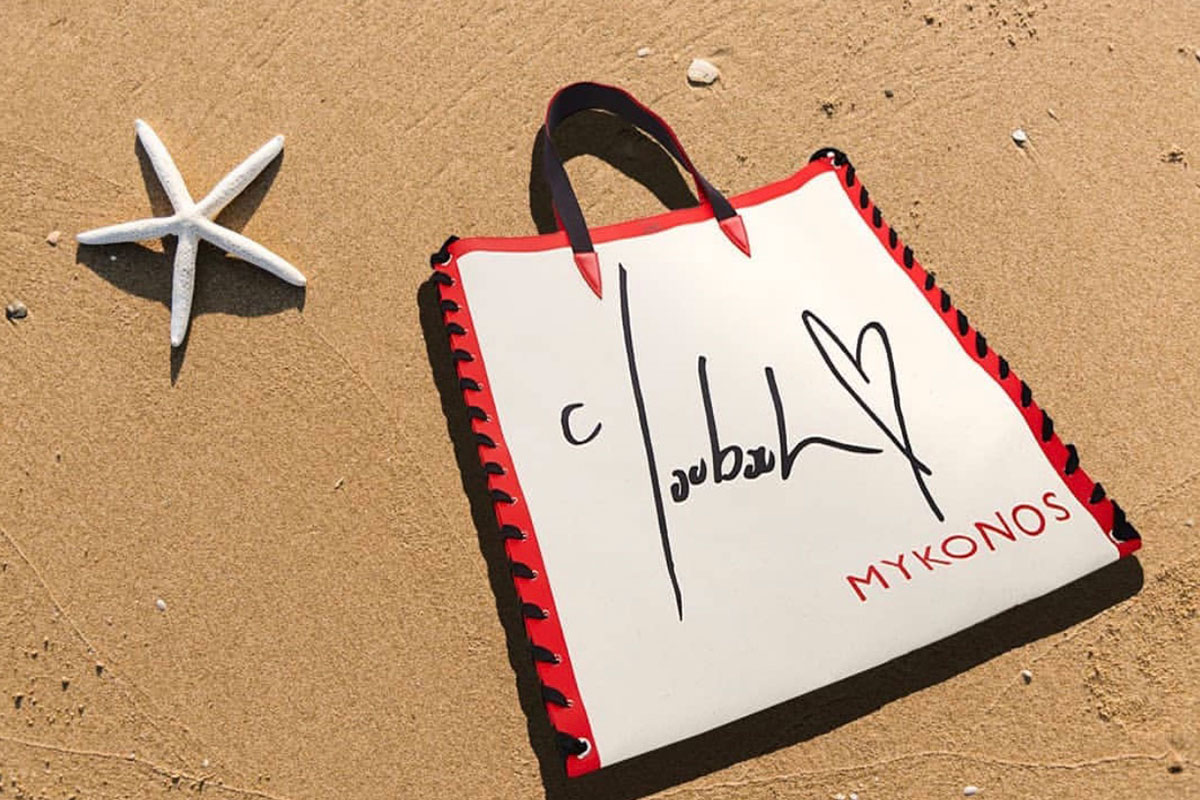 HIGH-FASHION BRANDS MYKONOS EXCLUSIVES
Mykonos has been one of the most upscale holiday destinations worldwide, attracting the rich and famous from all over the world. It is no wonder why it has become a fashion Mecca, among those with high taste and lust for luxury.
In recent years exclusive collaborations between high-end brands and their Mykonos dealers have taken place, making anything branded "Mykonos" highly coveted.
Anything is being made exclusively for Mykonos and branded as such, from a luxury watch with a Myconian-inspired face -think Hublot and Franck Muller– to a big shot Fashion House's IT-handbag or outfit made only for their Mykonos flagship store.
Last year Dior celebrated their flagships opening in Nammos Village with an exclusive collection. The Mykonos exclusive collection was such a big hit, that socialites and influencers alike took over instagram posing in their Mykonos-Dior pieces.
Nasiba Adilova, a socialite and online entrepreneur of The Tot, a regular among the popular Hollywood and business crowds loved the collection. She is seen above sporting her Mykonos Dior shoppings while strolling around Chora.
Luisa World is one of the most trusted high-end fashion boutiques in Athens and Mykonos for their excellent buying choices and service.
Luisa Beach is their Myconian child, which is located in Nammos Village. This season the boutique has collaborated with cult brand Nannacay, for an exclusive ethically produced weave-bag collection for their Mykonos store.
Lastly we cannot but mention Christian Louboutin's Pop-Up in Nammos Village by the owners of Enny Monaco. This season it is launching a Louboutin-Mykonos bag signed by Mr. Louboutin himself only for the mono-brand store.