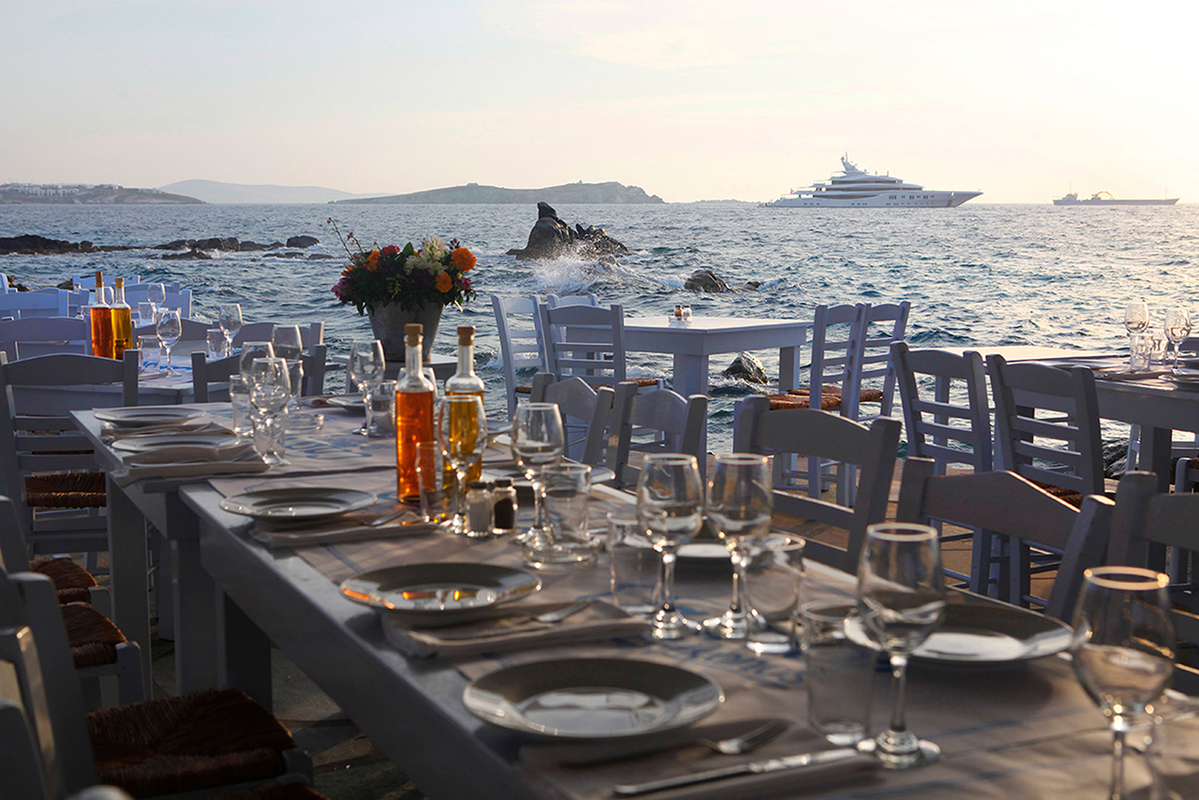 SEA SATIN RESTAURANT MYKONOS
Sea Satin is a legendary name in the field of Greek dining and entertainment. It is located in the most beautiful area of Mykonos, just under The Windmills, opposite to Little Venice, with sublime views of the Aegean sea and sunset.
Sea Satin Restaurant is a glamorous, cosmopolitan unique place where simplicity meets luxury.
A Mediterranean, traditional Greek cuisine with an Avant-Garde Twist.
The expertise of Sea Satin in Aegean fish and seafood is unique. Shells, clams, lobsters, shrimps (you can pick & choose by yourself!) are grilled masterfully and served sizzling in an eccentric way to charm all senses. Appetizers, such as homemade fish roe salad, octopus and grilled vegetables, they are all prepared with local ingredients and sprinkled with aromatic herbs, composing the perfect menu to indulge your taste.
The highlight is the famous dessert 'loukoumades' -small round crunchy donuts spread with Greek honey and topped with vanilla ice-cream, to complete your dinner in the sweetest way.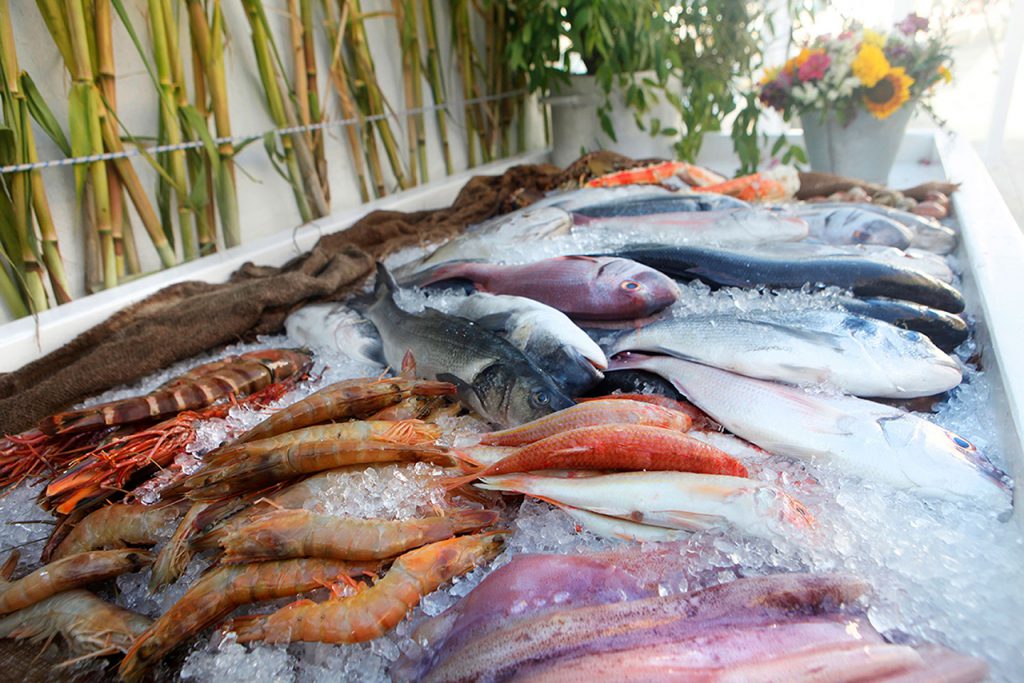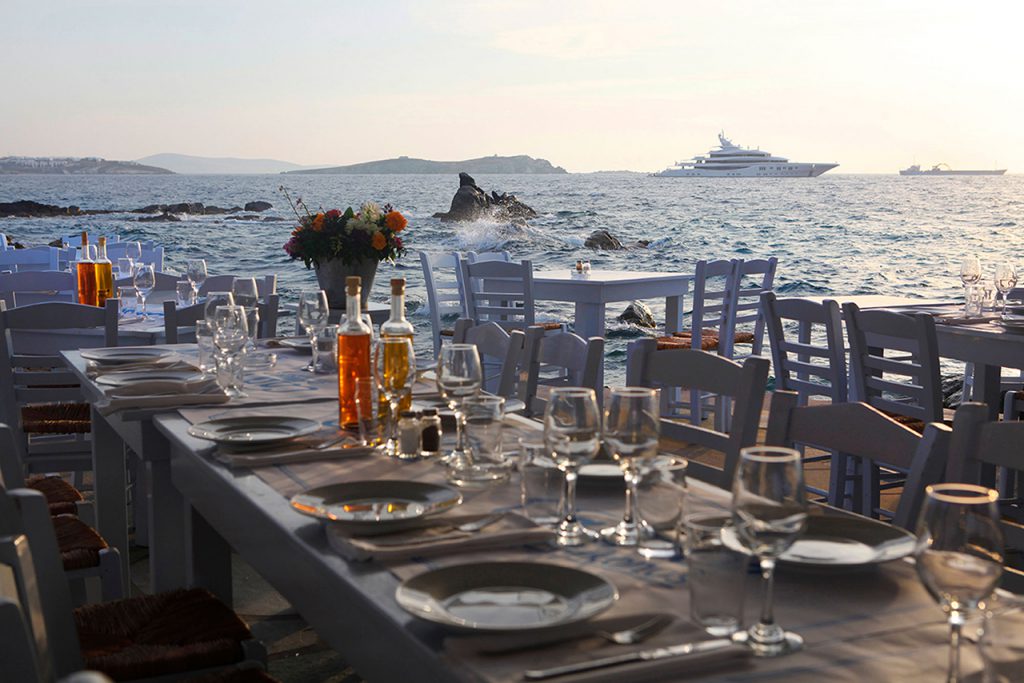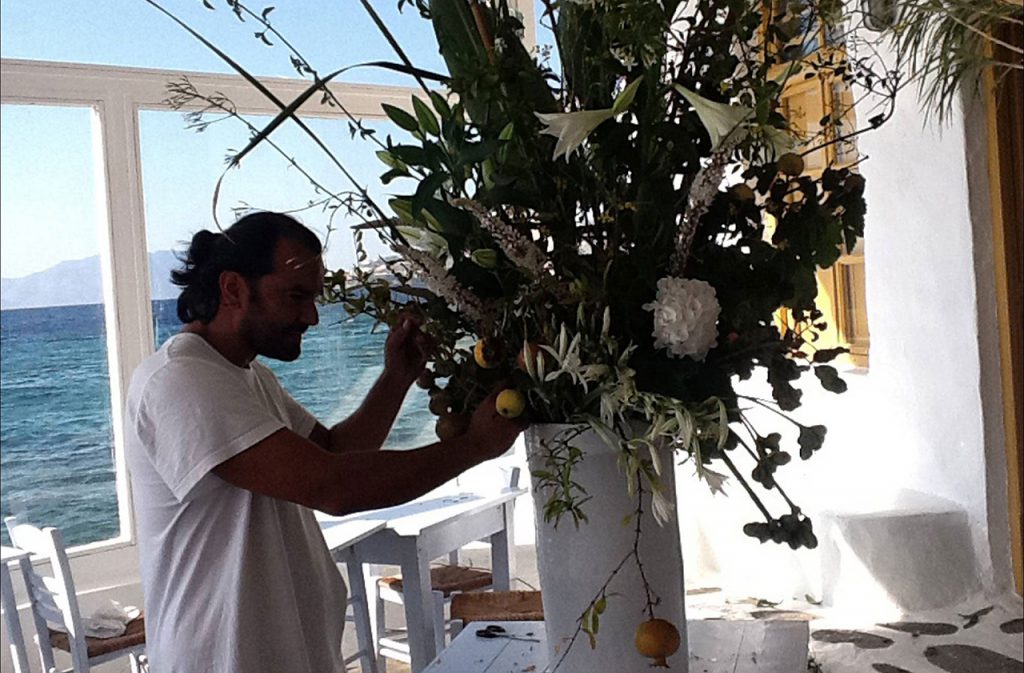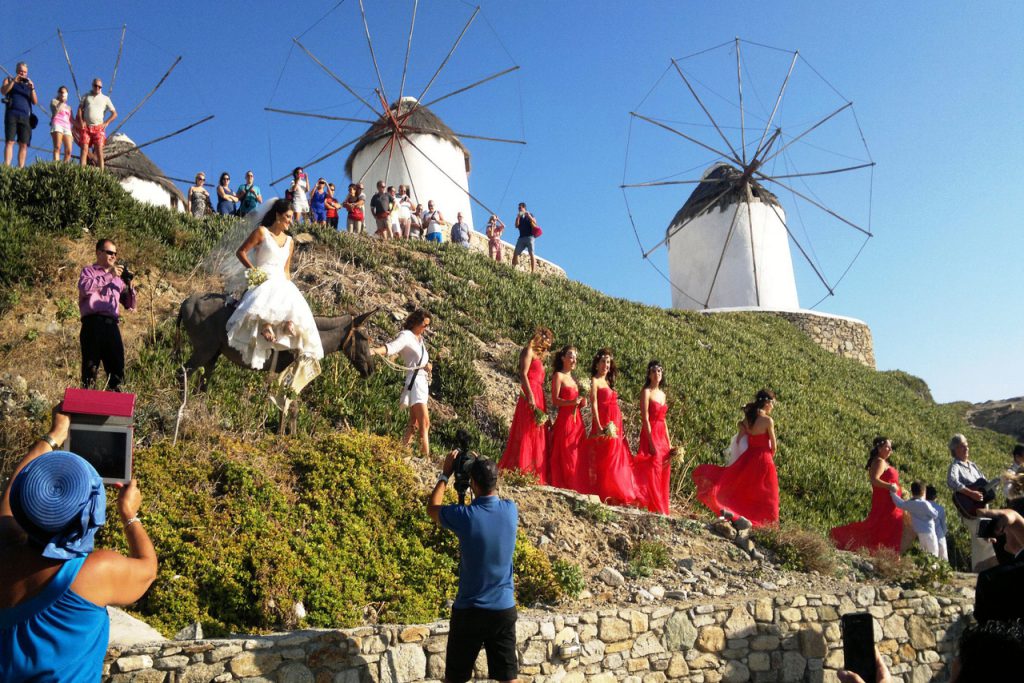 Windmills, Mykonos 846 00
View Sea Satin Location on the Map