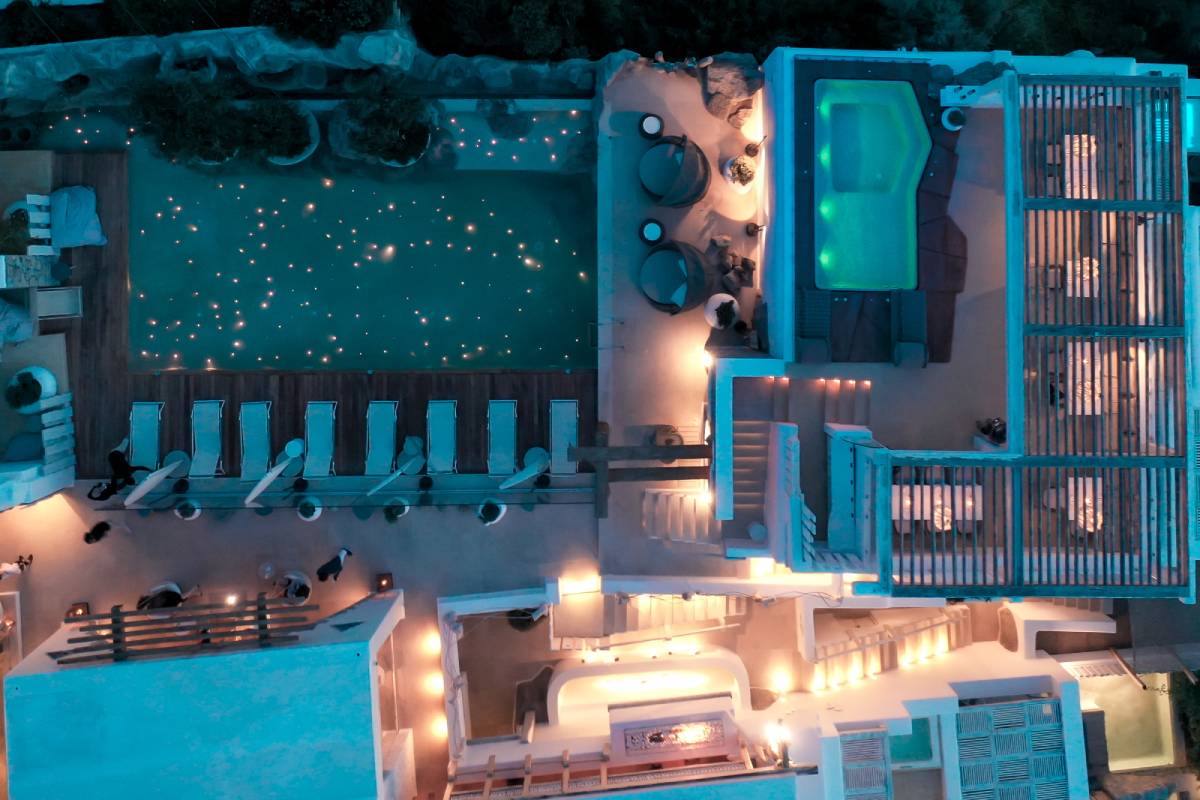 KENSHŌ ORNOS
Kenshō Boutique Hotel & Suites opened in 2016 on the cosmopolitan island of Mykonos. Kenshō promises to its guests that the people, culture, and the blend of colors and materials will make your stay unforgettable.
Kenshō at Ornos is home to 10 suites and 25 luxury rooms, each with its own elegant design.
Kenshō Fine Dining Restaurant, perched the roof garden overlooking Ornos Bay is inviting guests to what Kenshō refers to as a gastronomic experience. Apart from that guests can enjoy beautiful evenings sipping at the signature cocktails at Kenshō Bar.
Relaxation and rejuvenation are also at offer at the fully equipped Kenshō Spa.
Ornos 84600, Mykonos, Greece
+30 22890 29001 / +30 22890 78788
+30 22890 27010
View our location on the map